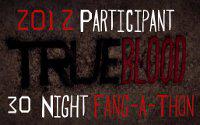 For today's (Day 26) fangalicious Fang-A-Thon post, I'm going to share some more True Blood Season 5 spoilers! These come to us via Michael Ausiello at TV Line.com, where he shared some interesting spoilers about two female characters and a vampire King.
I think you'll enjoy reading these, because these spoilers involve some of your favorite characters on the show!
WARNING: If you don't want to know – don't read below!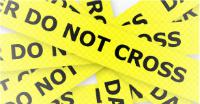 This is what Ausiello revealed…
Question: Wait… you get to see True Blood episodes before they premiere!? —Kevin
Ausiello: Um, yeah. That's kind of how this whole thing works. I've actually already screened the first four episodes of True Blood's new season and, based on what I'm seeing so far, I feel very comfortable declaring Season 5 the year of the Pam. Between the origin stuff with Eric and her present-day storyline with [SPOILER], Kristin Bauer van Straten's vamp is practically in every other scene — and the show is the better for it. I'm starting the 2013 Emmy campaign for KBvS now. The woman is a national treasure! (The folks at Walmart will probably beg to differ after they watch Sunday's premiere, but whatevs.)

Question: Anything else you can share on Tina Majorino's True Blood arc? Love her. —Tim
Ausiello: Her first scene is with Eric and Bill. A shirtless Eric and a shirtless Bill.

Question: Can't wait for True Blood this Sunday! Is it safe to say Russell is back to exact revenge on Bill and Eric? —Yvette
Ausiello: "Russell doesn't forget anything, but he's also smart enough to know when to let bygones be bygones — for tactical and political reasons," the king's portrayer, Denis O'Hare, tells TVLine. "There may be a greater good."
If you would like to read what else he spoiled on some of your other favorite shows, feel free to click here.
More Pam, huh? I'm looking forward to this Walmart zinger. I'm all for nominating Kristin for an Emmy. Can we add Alexander Skarsgård to this list too?
Shirtless Eric? *SWOONS* *DEAD* Too bad we'll also see a shirtless Bill. *BLECH*
Sounds like Russell might be in a forgiving mood eventually.
What are your thoughts? Share 'em below!