Tutankhamun Statues


Ancient Egyptian statues come from a era when these lovely artworks were once the important belongings of rich Egyptians and Egyptian royalty. 
Collection of hardwood figures buried with Tutankhamun about 32 statues in total were found divided between the Antechamber, Burial chamber and the Treasury.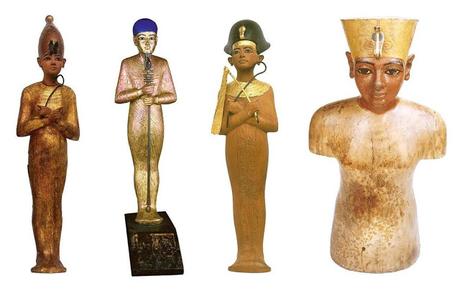 Seven of them represented the king Tutankhamun himself while the rest included a strange group of divinities or maybe representing the king himself in the form of those divinities maybe to acquire their blessings. 
These statues were mostly gilded or black in colour, both colours are associated with regeneration and rebirth. They were wrapped in linen shawls with the manufacture date of the 3rd year of Akhenaten's reign.