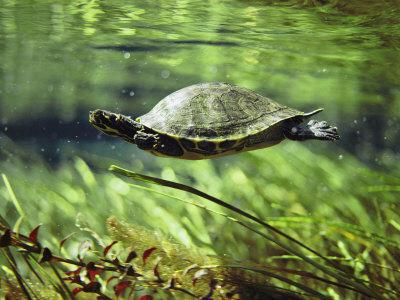 More than 120kg of dried turtles have been seized by the Bangladesh authorities along the northern border with India. Unfortunately the smugglers themselves were able to escape before the border guards were able to apprehend them.
According to officials there has been increased smuggling activity through Bangladesh in the past few months which has included live animals as well as dried turtles. Earlier this month in Bangkok a cache of turtles, tortoises and gharial crocodiles were discovered packed into suitcases that arrived on a flight from Bangladesh.
Dried turtle is used in soups as well as oriental medicine. One kilogram of dried turtle can fetch up to £88 on the international market. According to research carried out by the Traffic wildlife trade monitoring network, tortoises and freshwater turtles are being harvested in huge amounts to meet the demand for the meat and traditional medicines in East Asia.
"Bangladesh is becoming a transit point for illegal trafficking of wild animals from the region" Said Tapan Kumar Dey of the Bangladesh Forestry Department.
"Traffickers are using our country's porous land borders with India to smuggle wild animals into Bangladesh and then transport them to South Eastern countries."
This increase in smuggling is posing a serious threat to the conservation efforts in Bangladesh as well as India and if the trend continues then we can expect to see illegal trade wiping out much of Asia's freshwater turtle and tortoise population.
If you want to take part in marine conservation monitoring and aiding the populations of turtles in South America or South East Asia then why not check out our website to find out more.