January 13, 2020 Leave a Comment
Diarrhea can cause weight loss & dehydration and can even be dangerous. This Turmeric Buttermilk Recipe is a safe & effective home remedy for everyone.
Healthy weight gain in babies is and always has been a challenge for Moms, especially in India. Even if babies show an improvement in weight gain, sicknesses like diarrhea can roll back any progress.
Considering how common diarrhea is in India and how dangerous it can be, it's crucial to take measures right when the symptoms begin to appear. The right kind of diet is very important at this stage, and can make the difference between a healthy recovery or dehydration and malnourishment. Today's Turmeric Buttermilk Recipe is one such  effective home remedy to stop loose stools, which is completely safe without any side effects.
Important: This recipe is not a complete cure for all kinds of diarrhea. It can be offered as a first step to prevent the baby from getting dehydrated due to loose stools. However, if the baby exhibits symptoms like dry mouth, dry eyes when crying, sunken dizzy eyes or passing blood in stools, it requires immediate medical attention.
Turmeric Buttermilk Recipe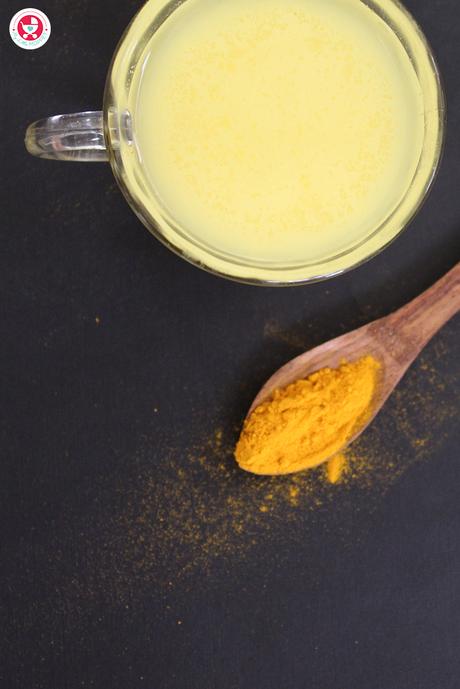 Ingredients
Curd – 2 tsp
Turmeric – a Pinch
Water – 7 tsp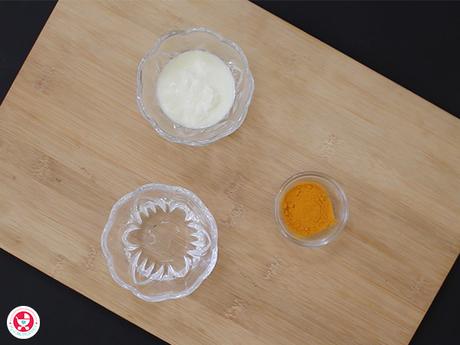 Method
1. Add curd and water in a bowl.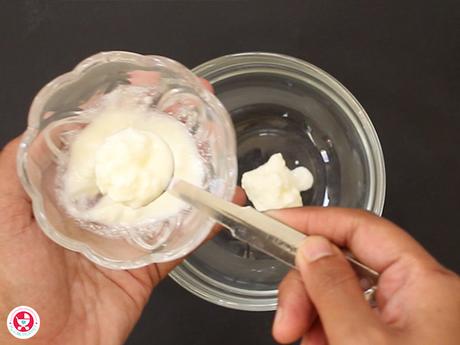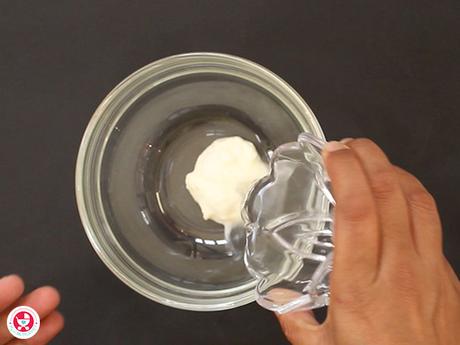 2. Whip it well to get buttermilk.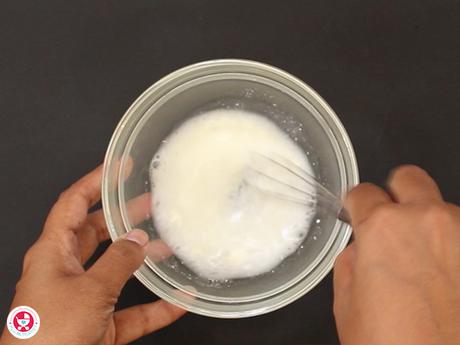 3. Heat a pan and add buttermilk.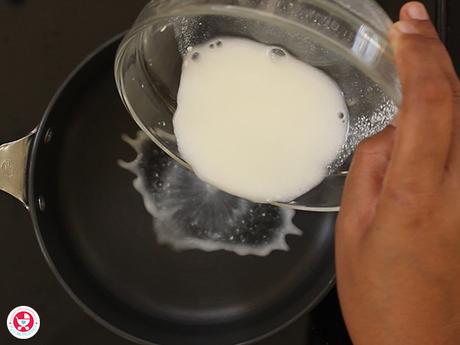 4. Once it is warm, switch off the flame.
NOTE: Do not boil or overheat.
5. Add a Pinch of Turmeric.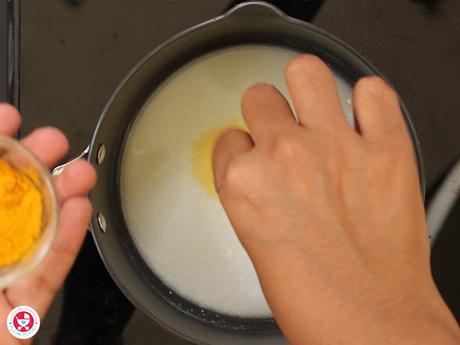 6. Mix well.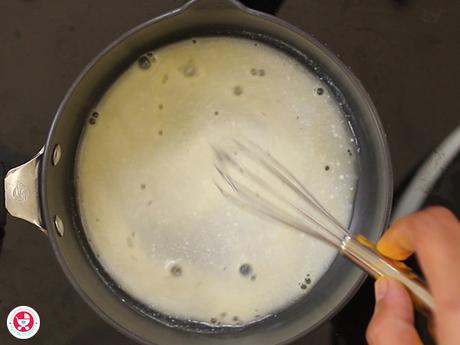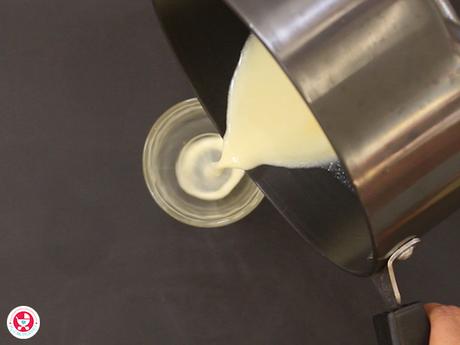 When offering this to your baby, start with 3 tsp as the first dose. After four hours, feed another 3 tsp of Turmeric Butter Milk as a second dose.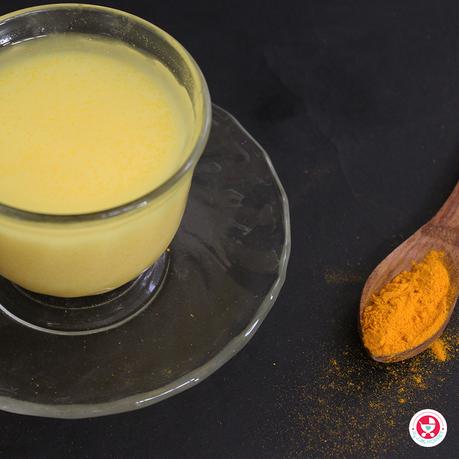 This Turmeric Buttermilk is an effective home remedy that can be given to babies above 1 year. Suggested by Deepthi Shah, this is something that has worked for me, my kids and even my Mom. Do let us know how this works for you, in the comments.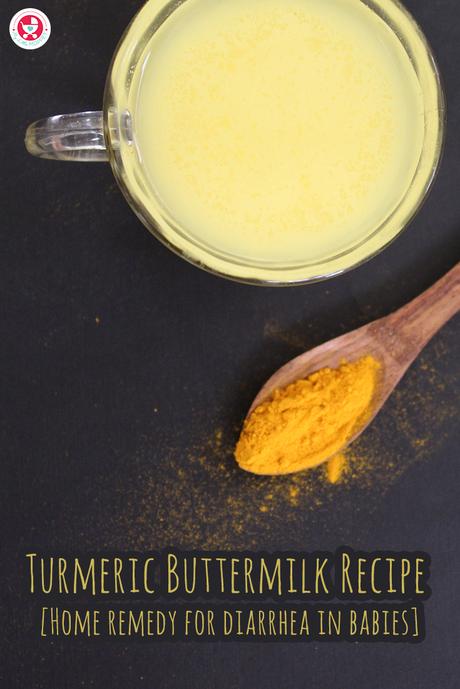 Buy Homemade Baby & Toddler Food from a Doctor Mom's Kitchen
Organic · FSSAI Certified · NABL Lab certified Buy Sprouted Sathumaavu Health Mix powder for Babies / Homemade Cerelac Dry Fruits Powder for Babies/Toddlers Pancake Mixes for Toddlers
Tweet
Pin
Share
WhatsApp
Email
Filed Under: Baby health, Home Remedies Tagged With: best Home remedy for diarrhea in babies, easy home remedy to stop loose stool, effective home remedies, Home remedy for diarrhea, Home remedy for diarrhea in babies, Home remedy for loose motion, Indian Home remedy for diarrhea in babies, Turmeric Buttermilk Recipe [Home remedy for diarrhea in babies]