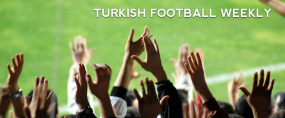 This week on Turkish Football Weekly, Jeremy Chapman returns to the podcast after his sabbatical from the podcast last week for work related reasons.  On this week's episode:
Week 26 results of the Turkish Super League are reviewed.
News this week features news on Theofanis Gekas and his situation at Akhisar Belediyespor, Gaziantepspor goalkeeper Zydrunas Karcemarskas' concussion, and Dirk Kuyt announcing that he will be returning to Feyenoord when his contract at Fenerbahce expires after the season is over.
The major news of the week was the shooting of the Fenerbahce tour bus as they were in the process of returning to Istanbul from Rize.  The guys analyze the shooting, the actions taken by the TFF, and the reaction to the shooting (which actually featured a lot of reaction on social media that wasn't sympathetic to the team at all).
Subscribe to the show via iTunes.
Subscribe to the show via Stitcher Radio.
Subscribe to the show via PlayerFM.
Link to the editorial published on World Soccer Talk regarding the bus shooting as mentioned on the podcast.
Here's the cover of the recent edition of the Turkish satire magazine Leman, as discussed on this week's episode: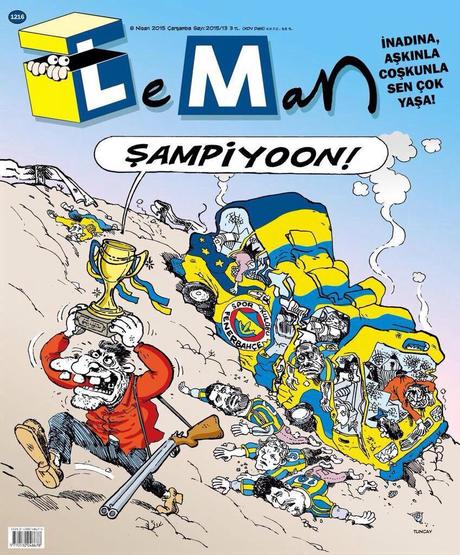 Follow the panelists on Twitter: @ata_dizdar (Ata), @asimbey (Jeremy)