Where is Turkey Located ?
Turkey is a country spreading in the vast regions of two continents Asia and Europe. It is in Southeastern Europe/Asia Minor. It is bordering with many countries. It has the Georgia and Armenia and Black Sea to the northeast, Iraq to the southeast, Iran to the east, Mediterranean to the south, the Syrian Arab Republic, Greece and Bulgaria to the northwest and the Aegean Sea to the west.
Straddling Asia and Europe, 97% of the country's area lies in Asia Minor. The Black sea mountain ranges, east west mountain ranges and the south Taurus contain the central Anatolian plateau. Tigris and Euphrates rivers originate in this vast region of Turkey.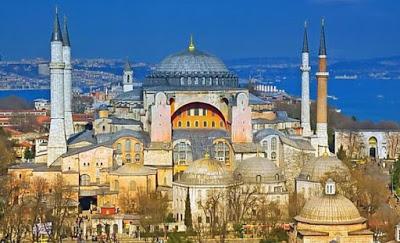 Turkey Visa
Tourists and business travelers from certain countries require visas and can get sticker type visas at the entry point by paying a fee. For stays not exceeding 90 days, the personals from the countries Austria, Australia, Slovenia, Spain, Canada, Malta, Ireland, The Netherlands, Belgium, Italy, Portugal, the UK and USA can get visa at entry point.
For the personals from Greek, Estonia, Cypriot Administrative Region, Lithuania, Poland, Hungary, Latvia, Slovak Republic and Romania can also avail sticker visas at the entry point for stays not exceeding 30 days. Bulgarian nationals do not require visa for stay in Turkey up to 90 days under some conditions. There are single and multiple entry visas valid for different periods of stay.