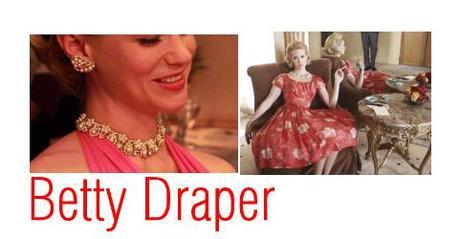 With the all buzz and excitement gearing up for a new season of Mad Men (premiers March 25), I thought it'd be appropriate to choose a Betty Draper favorite for today's must-have! Feast your eyes on this lovely Antiquities Couture Gold 50" Pearl Strand Necklace that screams vintage glamor.  A timeless style, the necklace can be worn in oh-so-many ways, but we especially love  it pinned with a brooch.
How To:
Keeping the necklace clasp on, place the necklace around your neck and pin both sides together with a vintage brooch for a gorgeous statement necklace look. Double or triple loop it, knot it, or do what you will with it but this extra long lariat necklace is for keeps and makes a great collector's item!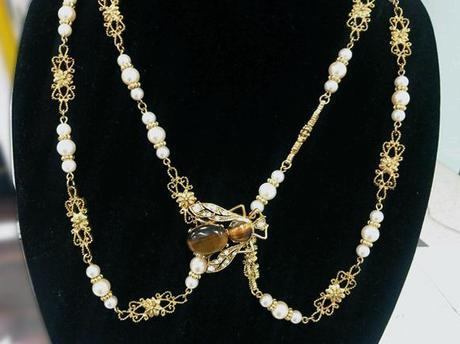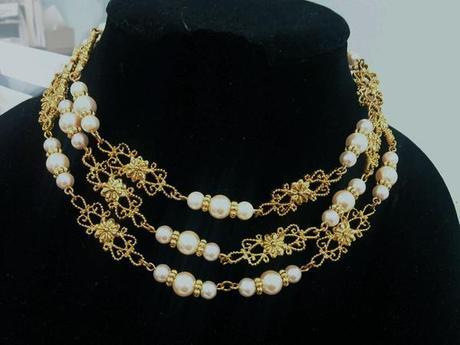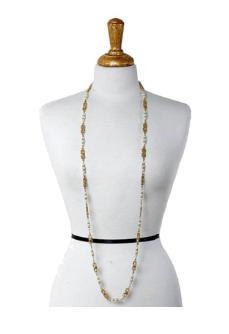 For more Mad Men inspirations, check out our retro style jewelry!