Goodness, well we have only a couple of days of Snogvent left, which is possibly for the best as this has all been far too silly.  I'll make sure that today's image is a nice serious one...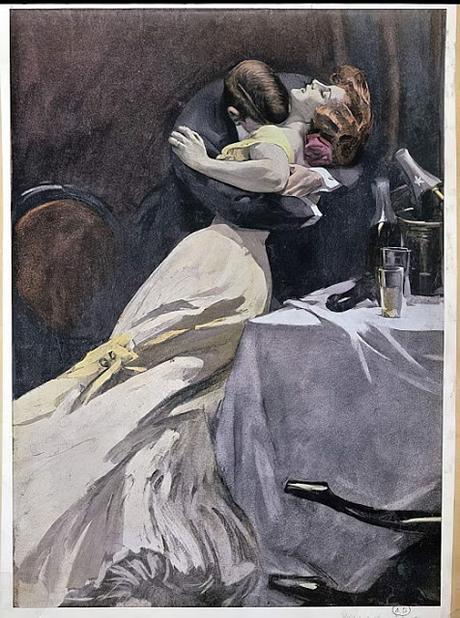 Destroy what You Like in Your Passion Except For My Dress (1909) Ferdinand von Reznicek

Well, here we are then. The subtitle for this work is 'Couple embracing after drinking champagne' which makes me wonder what sort of champagne are they drinking.  It's never had that effect on me, it makes me sneeze, but then I'm not classy. I suspect it was not the champagne that set them off, but whatever it was, there seems to already have been some knocking over of furniture and that table cloth is going to be next.  They'll be sponging champagne out of the rug for the next week.  Very wisely, however, the lady has specified that no matter how rambunctious they get, he has to be mindful of her very smashing dress. Given that we have seen people damned for all eternity for snogging over the last 22 days of Snogvent, I think a few bits of knocked over furniture is actually quite mild. 'So, you had to Vax your rug because you kissed a bloke?' asked Francesca and Paolo, 'That must be inconvenient for you...'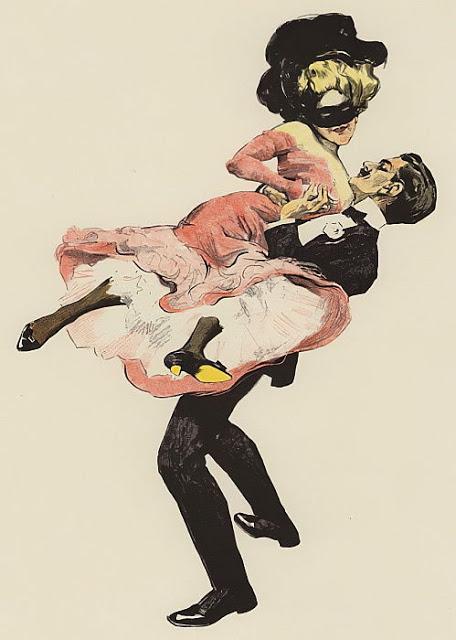 Drahrer (1890s)

I rather like von Reznicek's world, it seems like lots of fun.  There is lots of kissing and dancing and kissing while dancing, together with foamy petticoats and ladies in masks.  Quite the antidote to how gray and miserable it is here today, and I'm sure that none of what they get up to in his illustrations would be allowed under Tier 2, even within your bubble. Also, I'm not sure Mr Walker's back is up to swinging me about these days, which is a shame as I have just the shoes for the occasion.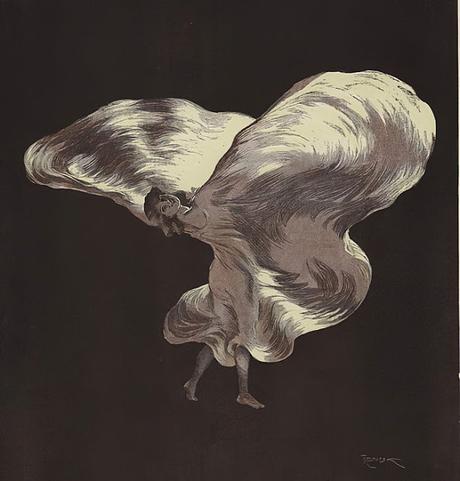 Serpentine Dance (1890)

I'm not sure if this is Loie Fuller, the famous dancer from the turn of the century (Apparently Taylor Swift is a big fan) or one of her many imitators, but what von Reznicek is showing is the billowing movement of the Serpentine Dance...
Fuller was known for the extraordinary movement of the silk wings of her dress, and came from America to Europe to 'patent' the dance as her own. She appeared at the Folies Bergere...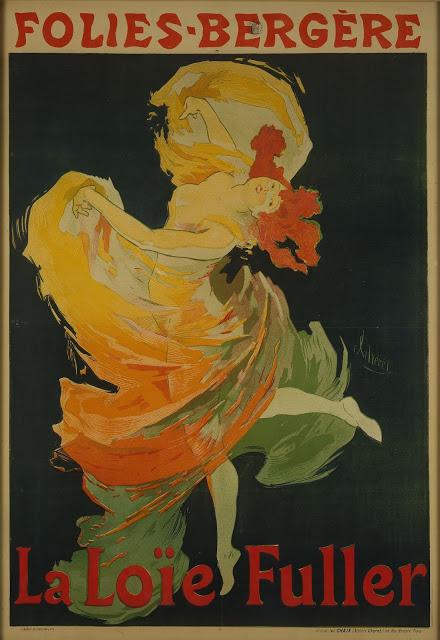 ...and her unique dance was captured in many statuettes and lamps...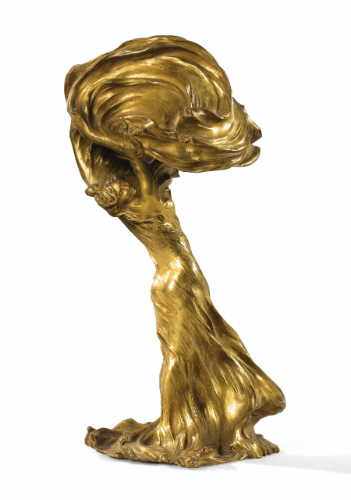 Loie Fuller Lamp (c.1900) Raoul Larche

 I get that same lust for life and gay abandon from the art of von Reznicek as I do from Fuller's dancing, where everything should be done with great enthusiasm.  Maybe that is what we will all be like when Corona finally fades into the memory and we can start mixing and dancing and kissing again.  What a smashing thought.  In the meantime I best stock up on 'champagne' (Lambrini) and make sure the Vax works.  It's going to be a gloriously messy summer...
See you tomorrow.