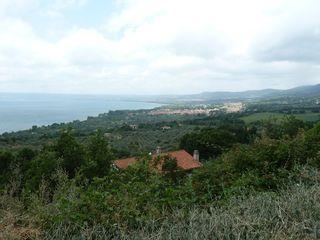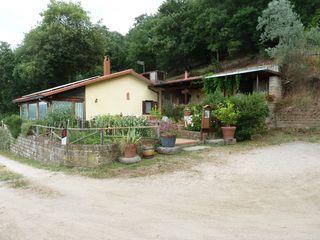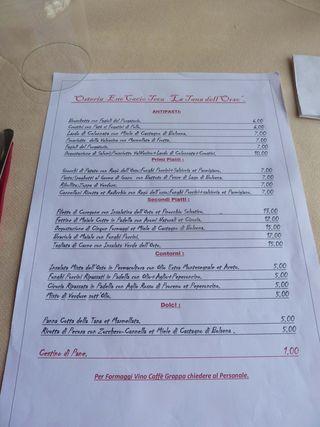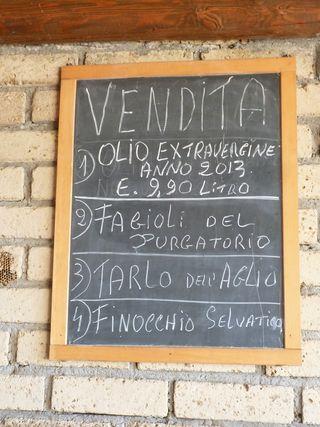 La Tana dell'Orso near Bolsena (VT) is sited on a big hill overlooking a big lake much like the Panorama overlooking Talloires; it's spectacular with rustic decor and a vegetable & herb garden that is well-utilized.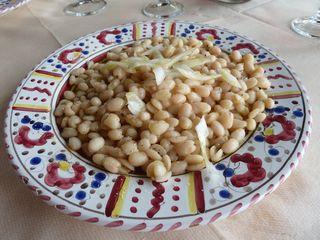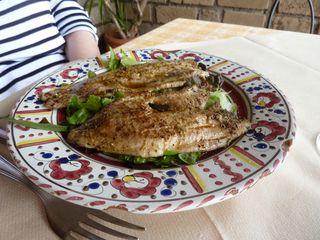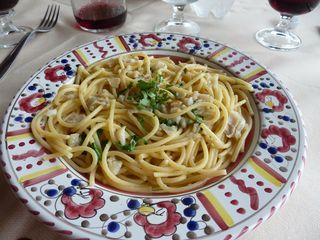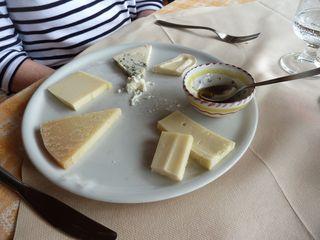 We started with warm white Tuscan beans in their EVOO with onion slices that was beyond belief; Colette then had two filets of local Lake Bolsena fish dusted with dried fellel flowers from the garden on top of a fresh lettuce salad and I had bits of fish in EVOO sauce on spaghetti; and we shared a degustation of 5 Italian cheeses.
Withe a liter of red wine in carafes, bottled water and two coffees our bill was 64 E for one of the best Slow Food meals of a lifetime.  Bravo Bruno!