Basically, when you visit Trunk website, you get a Private Trunk page with a link for free. You can upload files to this page and then share the link with your friends so they can upload their own files and download your files with ease. There's no need to type in emails, passwords or even register for the service. You get to use Trunk with just a few simple clicks.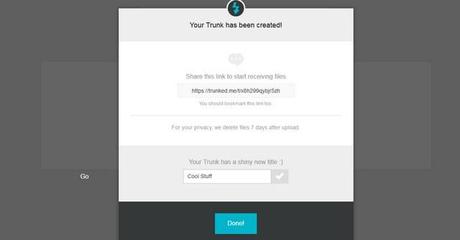 Imagine you were at a party with your friends and you took some photos while having fun there. Now, after getting back home, you want to share these photos with your friends and also want to see what kind of photos they managed to snap at the event. Trunk makes this process easier than ever by giving you and your friends one simple place to share the photos with each other.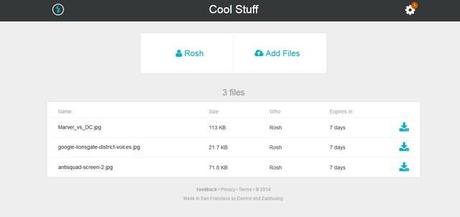 Read Also: Botinder Extension Lets You Browse Tinder from Chrome
And it's not just about sharing photos and videos either, Trunk will also come in handy when you're working on a project with a partner or sending in an article for your client's approval. With 256-bit AES encryption and unlimited space, Trunk provides both safely and free space for you to go nuts sharing files. Although, keep in mind that files only stay live through your link for 7 days before getting deleted automatically.
Check out Trunk and see what it's all about.
 
(All images, trademarks shown on this post are the property of their respective owners)
Follow @nrjperera – Roshan Jerad Perera