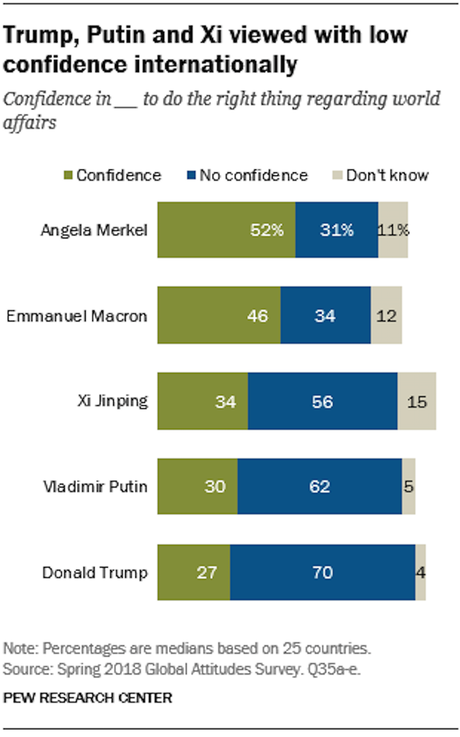 The chart above is from the Pew Research Center Spring 2018 Global Attitudes Survey of 25 countries. The people in those countries were asked if they trusted five important world leaders (Angela Merkel, Emmanuel Macron, Vladimir Putin, Xi Jinping, and Donald Trump) to do the right thing.
Macron (France) and Merkel (Germany) did pretty well in the survey. People had confidence in Merkel by a 21 point margin, and confidence in Macron by a 12 point margin.
The Chinese and Russian leaders didn't do so well. Xi Jinping (China) had a negative 22 point confidence rating, and Putin (Russia) had a negative 32 point rating. But the least trusted of all was Trump, who had a negative 43 confidence rating.