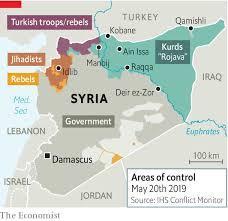 A Kurdish army (originating from Iraqi Kurdistan) has occupied an enclave in Northern Syria, as key allies of the U.S. in the battle against ISIS, in which they've lost 11,000 men. We've been backing them up with U.S. troops.
Kurds are also a big ethnic group in Turkey, persecuted by its dictator-president Erdogan, who labels all critics "terrorists." The situation in Turkey is ugly. Erdogan sees the Kurds in Syria as potential allies of their Turkish brethren, so wants them crushed.
Trump tweeted that Turkey better behave itself in Syria or he'll destroy their economy — while at the same time ordering our troops out of Syria and thereby actually giving Erdogan a green light for his military invasion, now underway, to slaughter our own Kurdish allies.
This Trump action was preceded by a phone call with Erdogan, but no consultation with national security officials, or other allies, nor even prior notice to the Pentagon. Also no thought about the thousands of ISIS fighters held prisoner by the Kurds in Syria.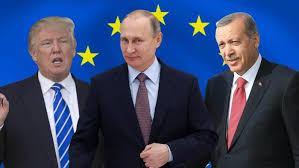 It suits not only Turkey's dictator, but also Russia's and Syria's, helping Putin and Assad in their effort to destroy all Assad's foes and consolidate his regime. Turkey will be doing their dirty work; further destabilizing the area, and bringing on a new bloodbath. There will be many civilian victims, and not only Kurds — including Christians. Trump now says he doesn't endorse the Turks' assault and again cautions them to be nice; but everyone knows by now his words mean nothing.
There is no plausible story for how Trump's action could serve America's interests. It certainly undermines them, and our national security. A monstrous betrayal of our allies that shreds our international credibility, and makes us complicit in atrocities.
This shocking travesty corroborates the fact that the president is literally insane. And while he shamefully spews the word "treason," he's proven he himself is the treasonous tool of foreign dictators. It's exactly why one of them, Putin, subverted our 2016 election to get Trump in office.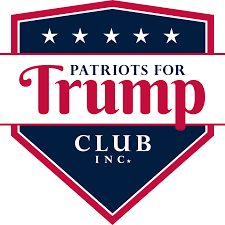 Republicans love calling themselves "patriots." History will judge harshly.
Advertisements