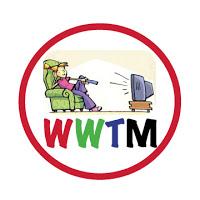 THE ANSWER TO TUESDAY'S TRIVIA QUESTION: Tootie & Natalie/ Corky & Becca=Facts of Life Goes On
FIRST FIVES: Mike O'Dea, John Romeo, Bill McLaughlin, Candace Gorin & Jeff Pelegrini

HONORABLE MENTION: Kathy Connelly
THE NUMBERS
Sunday's Cable Top 5
Game of Thrones-HBO 3.7/6.9
NBA Playoffs 10p- TNT 2.1/4.7
Real Housewives of Atlanta-TNT 1.8/4.1
NBA Playoffs 7p-TNT 1.6/3.7
Bar Rescue-Spike 1.1/1.8
Monday's Broadcast Top 5
The Voice-NBC 11.4/3.0
The Blacklist-NBC 2.7/10.8
Dancing with the Stars-ABC 2.4/15.1
2 Broke Girls-CBS 2.2/7.7
Mike & Molly-CBS 2.2/7.5
Monday's Cable Top 5
WWE Monday Night Raw-USA 1.8/4.6
NBA Playoffs 10p-TNT 1.8/3.9
NBA Playoffs 7p-TNT 1.4/3.4
Fast N Loud-Discovery 1.2/2.6
Basketball Wives-VH1 1.1/2.2 
Monday's Top 5 Nielsen Twitter Ratings 
The Voice-NBC 220,000 Tweets Basketball Wives LA-VH1 218,000 Tweets WWE Monday Night Raw-USA 193,000 Tweets Dancing with the Stars-ABC 89,000 Tweets Tonight Show starring Jimmy Fallon-22,000 Tweets
THE SHOWS
Glee
Didn't think that Glee could get any more annoying but, it could and it did. If you recall, Glee USED to be about a Glee club with many members. Now, it's the Rachel Berry show. Sure Lea Michelle has a great voice, but her character is my least favorite and it's all her all the time. I can't take it. That being said, for 5 years all Rachel's wanted was to be on Broadway. She's there 3 weeks and she's ready to give it all up for a TV show in LA? COME ON! The Shirley MacLaine thing was odd. She looked good with that wig, and she was good, but it still felt weird having her and Blaine performing Janis Joplin's " Piece of my Heart."Okay there were 2 crazy cameo's in the show last night, that's honestly all that kept me going really. One of them was Eric Roberts, I'll give you that one, but did you catch the TV executive with Cerebral Palsy? I totally know who she is and where we knew her from back in the day. If you do too...bonus points. I know next season is the last season, just don't know if I'll be back for it or not. 
The Goldbergs
Forget the entire first love thing with Erica and Drew and the Varsity jacket. Forget Bev and her buddy across the street. Forget tater tots. Let's talk about THE ARCADE! Come on…how many quarters did all of us blow at the arcade? We all remember Asteroids, Pacman and Centipede but Zaxxon and Punch-Out! I remember jonesin for quarters like Barry Norman Goldberg did. I was a Crystal Castles, Xevious and Qix obsessed lunatic.  I was right there in the dark arcade for hours on end. I took the laundry money, I searched the couch, my Mom's bag... anything for a quarter. So Barry Norman Goldberg…I feel ya! I even had that same Gant rugby. Couple a things though…were interventions and mood rings around in the 80's? I sort of remember mood rings in the 70's not so much in the 80's but I could be wrong. 
Did you get the "Kessel Run in 12 Parsecs" reference. Points if you did. Also as is always the case after an episode of The Goldbergs…name that tune for even more bonus points. 
Deadliest Catch
One of the OTHER reasons I gave up watching The Deadliest Catch (The first was the Captain Phil Harris thing remember?) was because it became the same old thing week after week. Pots with crab, pots without, bad weather, good weather, The Hanson's and the Hildenbrands, great greenhorns, crappy greenhorns. You know what I mean. So I came back this season because I want to see Zig's daughter on deck. First 2 episodes, we've got bad weather, some crews are on the crab some are off. One captain's struggling with back pain and one captain's struggling with a greenhorn pain but guess what…no appearance by Zig's daughter. Where is she? If she doesn't show up until the finale, I'm gonna freak out! 
Chasing Maria Menounos
I know you are all making fun of me for watching Chasing Maria, but I don't even care. I think I have a real girl crush on Maria. It's not the same as my thing for Emma Stone it's a full on girl crush. She's SO beautiful and looks SO good in every single thing she wears and has perfect teeth and perfect hair and she's funny and she likes Howard Stern and I'm intrigued by the fact that she covers Hollywood but yet she lives with her parents, works out alone in her basement without a trainer and has been with Keven for 15 years and all he lives to do his make her happy and ya know what. I get it Keven! I would want to make Maria happy too! I think now that "MOTHER" has finally gotten some quality time with Maria, she's under the Maria Menounos spell too! Poor Kev…bit of an issue with his testicles, and I don't want to call this clue out, but Kev has a major vein that's near his eye, so when the doctor announced that he also had a varicose vein around his privates, I wasn't THAT shocked. Light bulb moment…Lisa, Jeff Lewis's super mean client on Flipping Out is also…DUN DUN DUNNNNNN Maria Menounous's boss!  Small world...even smaller in Hollywood.
True Tori
I was all over the place watching this show last night. I felt guilty for intruding, I felt guilty for enjoying it if that's what I was feeling. Shock over the revelation that Dean was suicidal. Intrigued by how the production team dealt with all of it. I feel sad for this family. Sad for the couple, the marriage and of course for the kids who may not understand right now what's going on but someday, they'll see all of this and it will penetrate them forever. I commend Tori and Dean for their courage and honesty and their need and desire to share such intensely private emotions with all of us. I do think that it probably will help others realize they aren't alone. With all that being said, I also feel extremely manipulated. I have watched every episode of Tori & Dean's other shows (don't judge) and was always so happy for them and the love they found. I loved Dean and wanted to believe that he really really loved Tori. He seemed like he had his sh*t together
,
but did he then? We never knew Dean had alcohol issues and self loathing issues or anything. When I heard he cheated on Tori, I sort of felt like it was more of a Karma thing. Once a cheater always as a cheater. I mean Tori and Dean both cheated on their spouses with each other. So it was karma right? The stress is obviously taking it's toll on Tori, she looks emaciated. Luckily she has some great girlfriends and THE best celebrity therapist in Hollywood, Dr. Ann Wexler, remember her? It's the last day of the month. Points if you remember the other celeb couple we saw sit down in Dr. Wexler's office. 
THE OTHER STUFF
-I'm assuming that all my readers know what binge viewing is, but for any newbies, binge viewing is defined as watching 3 or more episodes of one series in a single sitting. I'm a big fan, but I don't think I would consider myself a frequent binge viewer based on the definition below. Anyway…a really cool Binge Viewing study was recently conducted and here's what I learned:
7 out of 10 U.S. TV viewers consider themselves binge-viewers
A frequent binge viewer is defined as someone who binge watches a few times a week
An infrequent binge viewer is defined as someone who binge watches once a month or less
17% of binge-viewers do so on a daily basis
63% of binge-viewers do so on a weekly basis
90% of binge-viewers do so on a monthly basis 
frequent binge-viewers skew younger with 61%  being Millenials
frequent binge-viewers are also more ethnically diverse with 34% being non-white
frequent binge viewers are 2x more likely to have skipped showering or bathing because of their habit
27% of binge viewers said binge viewing makes them feel lazy
18% of binge viewers pay less attention to other aspects of their lives
frequent binge viewers are 3x more likely to order take-out instead of cook OR skip a meal entirely
30% of binge viewers admit it makes them less active
43% of frequent binge viewers watch MORE TV overall and yet...
25% of frequent binge viewers get annoyed that they have nothing left to watch once they finish a series
2 out of every 5 people surveyed were willing to pay more if they could instantly have access to a full season of their fave show instead of having to wait. 
Interestingly...frequent binge viewers are more prone to let commercials play and more likely to upgrade their cable subscriptions than infrequent viewers
Binge viewers who are married or living with a significant other are more likely to binge-watch together than alone
Women watch more procedurals than men
Men watch more comedies and animated adult shows
- The Tony Award Nominations came out yesterday. I'm really not a huge Broadway person, but there are quite a few TV people nominated. Bryan Cranston, Chris O'Dowd, Tony Shalhoub, Tyne Daly to name a few. I recently saw Neil Patrick Harris in Hedwig and the Angry Inch. It was an insanely hypnotic and mesmerizing performance especially since he had JUST finished How I Met Your Mother. He sings and dances all in drag and all in huge platform heels. He deserves a Tony. I might actually watch the show this year just to see what happens when he performs and hopefully wins.
-Now it's official…Gwen Stefani in for Xtina Aguilera next season on The Voice. What are the odds that Gavin makes an appearance?
-I gave up Grey's a while ago. Didn't even know that Christina Yang got left at the alter by Dr. Burke. ABC's going to air Dr. Burke's last show from 2007 in the 8pm time slot this Thursday before Dr. Yang's final episode for those of you that still watch Meredith and McDreamy.
-FOX cancelled Almost Human last night before I went to bed. Anyone bummed?
-ANOTHER version of the french show The Returned is in the works. First we had the original, then we had ABC's sort of version, Resurrection and now A&E is working on a true remake of the french version. None of them have answers by the end of the first season, sooooo do we need to have 3 of the same show? I doubt I'll get sucked in to that! 
Wednesday's Trivia Question: Same theme...Eric McCormack and Rhett Butler
WWTM-Kristy
Like me on Facebook at Watching Way Too Much
Follow me on Twitter at watchingwaytoomuch@tvnme
http://watchingwaytoomuch.com
kristy@watchingwaytoomuch.com