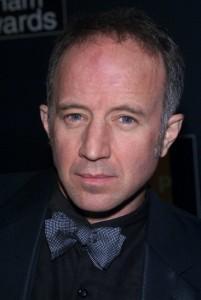 Happy Holidays Truebies! We are back from a brief winter break with a ton of True Blood news for you! This first story relates to the Governor of Louisiana who we've been writing about for awhile now. The vampire hating politician will be played by Arliss Howard according to a report from TV Line posted at the end of last week.
It is worth noting that the name of the character has been changed from Creighton to Truman Burrell.  The character is described as:
"[A] good ol' boy politician who has a major beef with vampires ever since his wife ran off with one, leaving him as a single father to their only daughter. Politically savvy and perhaps overly ambitious, Truman tends to let his personal aspirations overshadow his humanity. "
Howard whose previous credits include Rubicon, Moneyball, and Full Metal Jacket is will be stepping into the role as a series regular for season 6.
True Blood goes back into production next month with the first episode of the season expected to air in June.
Source: TV Line.com- "Exclusive: True Blood Adds Arliss Howard as Series Regular — Find Out Who He's Playing"
Image Credit: Evan Agostini, Getty Images