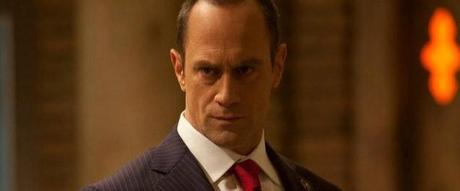 More True Blood season 5 spoilers have come our way courtesy of Michael Ausiello and his TV Line spoiler column Ask Ausiello. The King of scoop recently caught up with Carolyn Hennesy (Roselyn Harris) to discuss the purpose of The Authority. He also revealed when we're seeing Christopher Meloni (Roman, episode 2) and why tanning mom won't want to miss episode 3!
Question: Just wondering if you could tell me which episode of True Blood Chris Meloni first appears in? I say the third but others disagree. Who's right? —Jessica
Ausiello: The Others are correct — Meloni's Vampire Authority bigwig turns up this Sunday. As does Cougar Town's Carolyn Hennesy, who plays one of his half-dozen chancellors. "We are really trying to decide the fate of vampires all over the world: mainstreaming versus non-mainstreaming," Hennesy explains. "The buck stops with us and there are those interested in following one path and those interested in another, so there's some definite in-fighting between us."

Question: Loved the True Blood premiere. What's coming up necks, er, next? —Ed
Ausiello: I'll say this: The Tanning Mom is not going to want to miss the June 24 episode.
Source: TV Line.com- "Ask Ausiello: Spoilers on True Blood, Vampire Diaries, Parenthood, Breaking Bad and More!"
Image Credit: HBO, Inc.