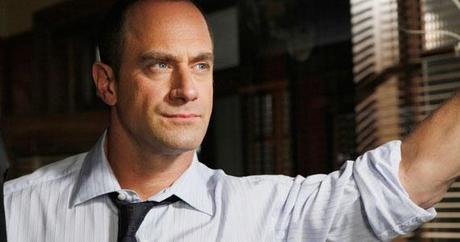 Yesterday, it was announced that Christopher Meloni would be joining the cast of True Blood next season after news broke several weeks prior that he was in negotiations with the HBO series. Michael Ausiello of TV Line, who broke both pieces of news initially, stated in his Ask Ausiello column yesterday that he would be providing more information on the former Law and Order: SVU front man's role.
Sure enough, this morning Ausiello made good on that promise, posting this little tidbit of True Blood Season 5 spoilers on his WhoSay page:
"According to executive producer Alan Ball, in addition to being "an ancient, powerful vampire who holds the fate of Bill (Stephen Moyer) and Eric (Alexander Skarsgård) in his hands," he's also "the mastermind of the mainstream movement."
So in other words Trubies, Nan Flanagan (Jessica Tuck) might be dead but Christopher Meloni's character sounds like he might be behind the AVL. Thoughts on this? Tell me in the comments below!
Source: WhoSay.com- "Michael Ausiello: December 14, 2011″
Image Credit: NBC