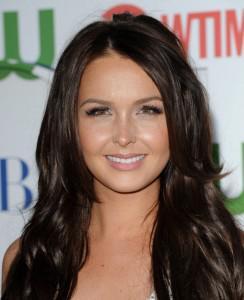 Camilla Luddington/ Bauer-Griffin
Apparently the fairies of True Blood are going to be a bit different than we've seen them in seasons past! Or at least that's what newbie Camilla Luddington who will plays Claudette tells Hollywood Life. In a new interview, Luddington reveals what we should expect from the fairies and gives some True Blood season 5 spoilers in the process!
The actress tells the Hollywood blog that she was floored to discover how the fairies have changed when she arrived for her first day on set. She can't wait for fans to see what the show has done.
While she didn't get into specifics, Camilla did say that her character will work with Sookie (Anna Paquin) and Jason (Ryan Kwanten) closely. As for what role the fairies will play in this season's overall arc, she says the audience will learn what it means to be a fairy! Perhaps Sookie and Jason will learn more about their fairy heritage?
So how is Luddington fairing with her character's powers? She says she had to practice gestures when making light come out of her hands:
"So far, all I have is that big — I don't even know what to call it – the light that comes out of my hand," she says. "I've gotten to use that, which was actually very exciting. They're very specific about how you use your hand to execute that light. I was just kind of lifting my hands up, and they were like, 'No, you're not going to get any light out of that.' So I had light practice….Between rehearsals, I definitely had a go of it in the mirror — and I'm sure I looked absolutely ridiculous. But I had fun trying. I was like, 'I have the weirdest job in the world."
Weird but fun! What do you think about this fairy reboot Trubies? Tell me in the comments below!
Source: Hollywood Life.com- "True Blood Season 5 Scoop: Be Prepared for Revamped Fairies"