I have the next new True Blood season 5 photo still! In what is shaping up to be a daily update on the HBO home page when you click on True Blood, yesterday's photo of Lafayette (Nelsan Ellis) has been replaced by Jason (Ryan Kwanten) and Jessica (Deborah Ann Woll). The two are sitting together and Jessica seems pretty happy about something!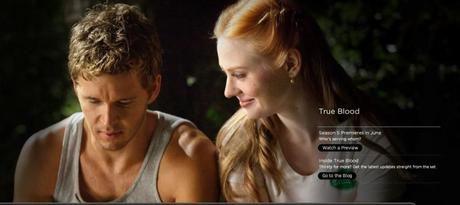 Source: HBO.com- "True Blood"
Image Credit: HBO, Inc.