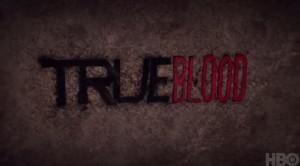 True Blood Season 5 has officially arrived! Ok maybe not officially….but on April 1st we'll be getting a very first look at the new season! The official announcement came via HBO's True Blood Twitter this afternoon stating that the new footage would air just prior to Game of Thrones season 2 premiere this Sunday, April 1 at 9PM:
"Tell a Truebie: Sunday night before@GameOfThrones begins @HBO, get your first taste of scenes from Season 5. #trueblood#waitingsucks"
True Blood season 5 is on its way Trubies! The video footage will be available here the second it is posted.
What do you think the new scene will be? Tell me in the comments below!
Source: Twitter.com-"@TrueBloodHBO"
Image Credit: HBO Inc.
Tags: @TrueBloodHBO, April 1st, Game of thrones season 2 premiere, hbo, new scene, True Blood Season 5