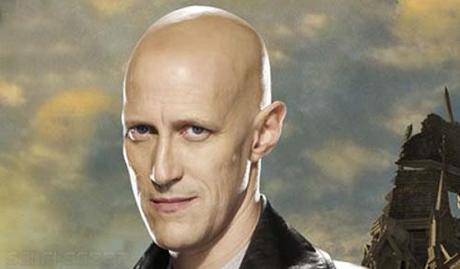 Deadline.com has some interesting True Blood Season 5 casting news for us this morning. According to a report by Nellie Andreva, actor Christopher Heyerdahl has been cast as the vampire Deiter Braun. Braun was mentioned in a casting call for episode 5.02 that we posted at the end of November. The role will be re0ccuring and the character is described as:
"…An ancient, powerful vampire who plays a large part in the intelligence of the Authority and especially enjoys enhanced interrogation."
The original casting call described him as:
[DIETER BRAUN] 40s to 50s. Mature and self-possessed, calm and authoritative, with a piercing gaze, this vampire of average build is nevertheless extremely intimidating, and he uses innovative methods to torture a prisoner during an interrogation…
Playing a vampire is nothing new for Heyerdahl.  He played a Volturi vampire named Marcus in the Twilight Franchise's New Moon and Breaking Dawn Part I. He will also appear in Breaking Dawn Part II. Currently the actor is playing The Swede on AMC's Hell on Wheels and has previously appeared on shows like Syfy's Sanctuary.
What do you think of this new addition to the cast Trubies? Tell me in the comments below!
Source: Deadline.com-"Twilight' Co-Star Christopher Heyerdahl Joins HBO's 'True Blood' As Recurring"
Image Credit: Syfy