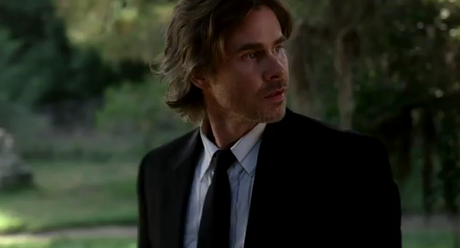 The day is coming Truebies! And When I Die,  fourth season finale is just days away from airing and I have my final True Blood season 4 video clips to share with you for the season.
In this first clip, Alcide (Joe Manganiello) has come to Merlotte's to see Sookie (Anna Paquin) after he's been betrayed by Debbie (Britt Morgan) and he makes his pitch. Watch:
The next clip features Sam (Sam Trammell) at Tommy's (Marshall Allman) grave. He's joined by Mrs. Fortenberry (Dale Raoul) and the two have a graveside chat. Watch:
Sources: YouTube.com- "True Blood Season 4: Tommy is Laid to Rest"
YouTube.com- "True Blood Season 4: Alcide Makes His Pitch"
Image and Video Credits: HBO, Inc.