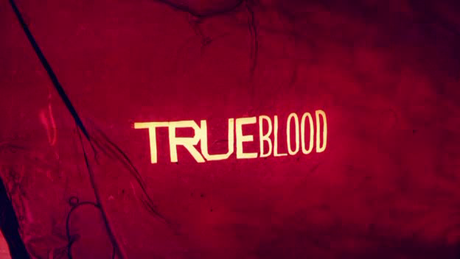 Thanks to some dedicated True Blood fans, a lot of on location set photos have been circulating the web. As you may recall we posted some photos courtesy of Alexander Skarsgård Fans earlier this week. But now we have some video as well. Last month, we reported that the site Cinematic Debris was on hand when the cast was shooting on location the the Biltmore Hotel in Los Angeles where they caught a nice video of Alexander Skarsgård (Eric Northman) rehearsing and signing autographs for fans.
They're at it again however, having caught cast members Stephen Moyer (Bill Compton), Deborah Ann Woll (Jessica Hamby), Ryan Kwanten (Jason Stackhouse), and Alexander Skarsgård on a night shoot for True Blood Season 4, shooting either episode 11 "Soul of Fire" or episode 12, "And When I Die." So why you ask am I writing about it? Spoilers of course! The following video depicts Jason in a pretty dire situation and Jessica is trying to help him. Watch:
Source: YouTube.com- "Vampires on True Blood Season 4 Set."
Video Credit: Cinematic Debris
Image Credit: HBO, Inc.