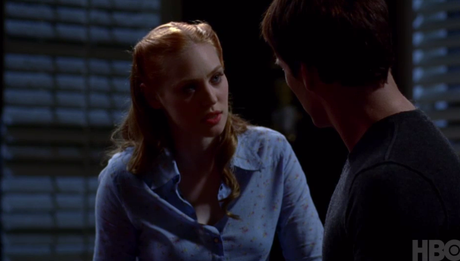 What would you do if this was your last day on earth? True Blood director Michael Ruscio and writer Alexander Woo made the vampires of the series confront this in the latest episode. In this True Blood season 4 video of Inside the Episode, they talk about the effect Antonia (Paola Turbay)'s call to the light has on all the vampires and how they chose to deal with this new assault. Watch:
Ep. 43 – Inside the Episode
Source: HBO.com- "Watch the Episode 43 Inside the Episode."
Image Credit: HBO, Inc.