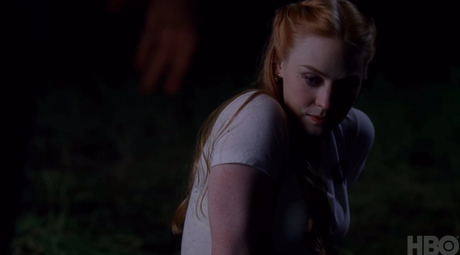 Another Sunday has arrived and with it, another episode of our favorite series. But before you jump into "Cold Grey Light of Dawn," HBO has released a True Blood season 4 video recap of last Sunday's episode, "I Wish I was the Moon." So sit back, relax, and catch up on everything that happened in Bon Temps last week in preparation for tonight's show:
Ep. 42 – Recap
Source: HBO.com- "Watch the Recap of Episode 42."
Image Credit: HBO, Inc.