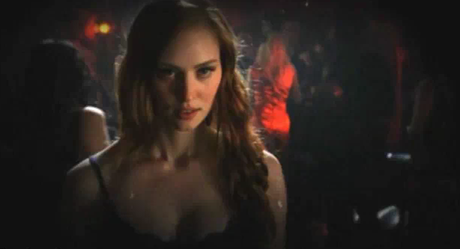 For those of you Truebies who missed the Digging up True Blood Season 3 that aired last night, we here at TBFS can now happily give you all of the details you need to know. The special was a 30 minutes retelling of season 3′s events as told by the True Blood cast. This is a good refresher for those who may have not seen season 3 in some time or even missed an episode or two. But if you're like us, you've been watching your season 3 DVD or blu-ray non-stop since the day you got it in an effort to stave off your True Blood withdrawal!
So  what do you really need to know from this special? While the credits were rolling at the end, the various cast members discussed what we're going to see in season 4 and really short clips were shown to illustrate what they mentioned. Things of most significance? It looks like Eric (Alexander Skarsgård) is going to be biting Tara (Rutina Wesley) for some reason. And when Marnie (Fiona Shaw) becomes Hallow, she looks down right scary. Watch:
18 more days to go until  we get some Season 4 relief! Be sure to stay tuned to True Blood Fan Source for all of the latest True Blood news as it comes out!
Source: YouTube.com- "Video: Digging Up True Blood Season 3 Post Credit Promo for Season 4″
Image and Video Credits: The True Blood Source for posting and HBO, Inc.