The Boston Herald's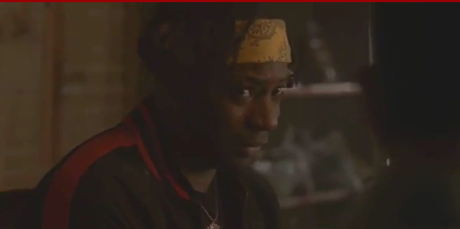 has some True Blood Season 4 spoilers on tonight's episode "I Wish I Was the Moon." On the table for discussion? A variety of characters including Arlene (Carrie Preston), Lafayette (Nelsan Ellis), Marnie (Fiona Shaw), Jason (Ryan Kwanten), Tommy (Marshall Allman), Sam (Sam Trammell), Sookie (Anna Paquin), Bill (Stephen Moyer), and Eric (Alexander Skarsgård).
So as we've seen in previous promos, Bill finds Sookie in a compromising position at some point and that moment will come in this episode with Sookie and Eric picking up where they left off in last week's episode.  In response to what he finds Bill tells Sookie when she questions him:
"Believe it or not, my entire existence does not revolve between what or who is between your legs."
Ouch Bill!
But contrary to what he tells Sookie, somehow by the end of tonight, Bill is still going to try to kill Eric by making him meet the death.
Sookie's brother Jason is also going to be caught in a triangle of his own and he'll find out whether he's a werepather or not.
Speaking of finding things out, we might finally get to understand what's going on with Arlene's baby Mikey after the family has to escape a fire.
Tommy and Sam who seemed to have come closer in last week's episode, will be pulled apart again when Tommy does something that interferes with Sam's life. Trammell does a great job with this apparently.
And Lafayette seems to finally have given into to his affinity with magic as he and Marnie find themselves being used as vessels by creatures that might not have good intentions.
The episode also ends on a moment of passion instead of a cliffhanger. Hmm what could they possibly be referring to I wonder?
Are you excited for tonight's episode Truebies? Tell me in the comments below.
Source: BostonHerald.com- "Blogs: 'True Blood' spoilers!: 'I'm not the vampire that you think I am.'
Image Credit: HBO, Inc.