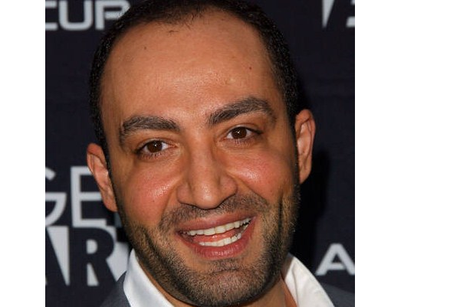 Deadline has recently published a new casting release for True Blood Season 4. According to them a new sheriff will be in town this year. Actor Peter Macdissi will be playing the part.  As it turns out this won't be his first time in an Alan Ball project. His IMDB resume revealed that he starred in Alan's Six Feet Under and movie Towelhead. Of Macdissi's role, Deadline says:
" He will play Luis Patiño, a vampire sheriff in Louisiana, who harbors a troubled past with ties to the Spanish Inquisition, torture, and the witches that are settling in Bon Temps."
This is interesting especially since in Bill's (Stephen Moyer) waiting sucks clip, Eric (Alexander Skarsgård) makes mention of the fact that he was around during the inquisition and Bill was not. So maybe they are referring to this new guy?
We'll just have to wait and see!
Sources: Deadline.com- "HBO CASTINGS: Alice Eve To Recur On 'Entourage', Ana Ortiz On 'Hung' & More"
IMDB.com- "Peter Macdissi."
Photo Credit: Albert L. Ortega, PR Photos/Exposay.com