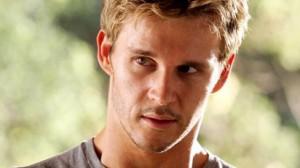 Ryan Kwanten, who plays Jason Stackhouse on HBO's True Blood has appeared in several movies lately and has now signed on for another.  During his hiatus from the hit show, he will be starring in the Australian romantic comedy entitled 'Not Suitable For Children'.  The film is about a man who learns he is about to become infertile, and sets out on a mission to find a woman to have a baby with before it is too late, and begins filming in Sydney next month.  The movie will be written by Michael Lucas (Offspring) and written by Jodi Matterson (Razzle Dazzle), and will co-star Ryan Corr, Sarah Snook, and Bojana Novakovic.  No release date has been set yet, but we will keep you updated as more information becomes available.
Source:  If.com.au – Ryan Kwantan to Star in Australian Romantic-Comedy Not Suitable For Children
Photo Credit: HBO, Inc.