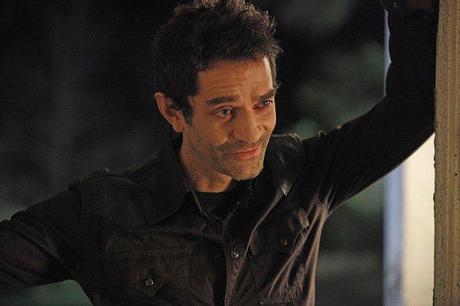 For those of you who couldn't get enough of Franklin Mott, played by the wonderful James Frain, during Season 3 of HBO's True Blood we have good news.  You can catch Frain in an episode of 'Burn Notice' where he will be playing the owner of a pharmaceutical company responsible for several medical breakthroughs who runs his business with extreme security and will do anything to protect his secrets.  He will be appearing in the nineth episode of the fifth season which premieres June 23rd. 
Source:  EW.com – 'True Blood' vet to guest on 'Burn Notice'
Photo Credit: HBO, Inc.