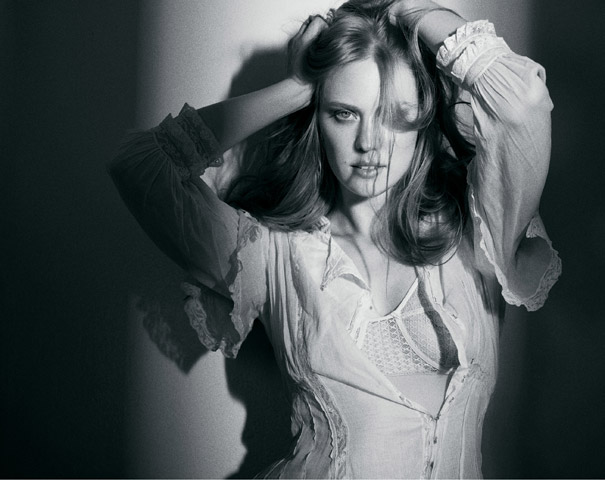 During this years Comic-Con the cast members were asked who has the sexiest season during True Blood Season 4 and most of them answered Jessica, played by Deborah Ann Woll.  Jessica has grown from a spoiled baby vampire to a full blown woman in charge of her sexuality and watching that transformation has been so much fun.  Woll has done a fantastic job of pulling that off and has earned her a mention in the LA Times Magazine's list of top Scene Stealers.  Woll tells the magazine that the fame has not gone to her head and that she still works just as hard:
"Yes, True Blood is a hit, and more people are aware of me.  But I still audition for everything—I just get better auditions. On the other hand, I'm not being handed anything. I'm still workin' pretty hard."
That hard work has paid off and Woll has a steady stream of movies coming out in the next little while.  Her film 'Seven Days In Utopia' is in theaters now, she has the movie 'Catch .44' with Bruce Willis, and has just finished shooting 'He Loves Me' with Antonio Banderas.
Woll is in good company on the list with Imogen Poots, Jessica Chastain and Mary Elizabeth Winstead joining her.  To read the entire article about these lovely ladies click here. 
Source:  LATimesMagazine.com – Scene Stealers
Photo Credit: LATimesMagazine.com