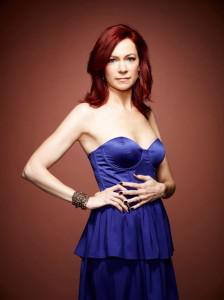 Carrie Preston, who plays Arlene Fowler on HBO's True Blood, will be reprising her role on the hit show 'The Good Wife'.  Preston appeared in Season 1 as a member of Peter's legal team in two episodes.  While she is currently only slated to appear as Elsbeth Tascioni in episode 307, there is a strong chance that her role will extend beyond that.  Preston will begin filming next week and 'The Good Wife' premieres September 25th.
Source:  HollywoodReporter.com – True Blood's Carrie Preston Returning to 'The Good Wife' (Exclusive)
Photo Credit: HBO, Inc.