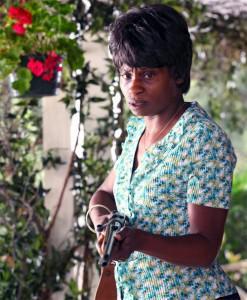 Adina Porter, who played Tara's drunken mother Lettie May Thornton on HBO's True Blood, has landed a new television role.  She will be appearing in the new HBO show called 'More As This Story Develops', which will be written by Oscar winner Aaron Sorkin.  The show is a behind-the-scenes look at cable news and will also star Jeff Daniels and Emily Mortimer.  No premiere date for the show has been set but we will keep you updated once we hear more.
Source:  TheWeek.com – Aaron Sorkin's Return To TV – 6 Reasons To Celebrate
Photo Credit: HBO, Inc.