Three of the True Blood stars have made the Best Summer Bodies list put out by Men's Health Magazine.  Joe Manganiello, Ryan Kwanten and Stephen Moyer all made their list.  Congratulations to Joe, Ryan and Stephen!
Joe Manganiello came in on th elist of 25 male physiques at #1:
In an industry obsessed with vampires, werewolves have to work harder for the spotlight. Just ask actor Joe Manganiello, who spent five months muscling up for his role as the hulking, love-struck werewolf Alcide Herveaux on HBO's hit drama True Blood.
In order to play the supernatural shape-shifter, Manganiello needed to build legs like oaks and arms that other men could use for pullups. He started by enlisting the help of celebrity trainer Rob Mathews, who whipped Hugh Jackman into shape for X-Men. Mathews's prescription for success: A 2,500 calorie-a-day diet and two-a-day workouts that focused on total body circuit training. By the time Manganiello stepped on the set of True Blood, he had shed 10 pounds from his 6'5″ frame, and dropped his total body fat to just 8 percent. Ready to take your own workouts to the next level? Learn how to gain a pound of muscle every week.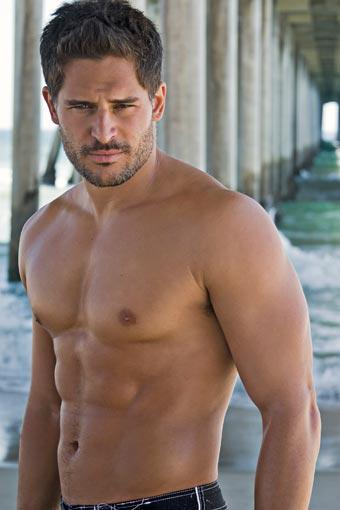 Ryan Kwanten came in on th elist of 25 male physiques at #6:
HBO's True Blood star Ryan Kwanten, 32, has the lean, strong look that Hollywood loves. But he didn't sculpt his physique working out on machines in an air-conditioned room. Or even on the road. Kwanten is a competitive triathlete—he was a professional at one time—and prefers taking his workouts to the trails rather than running on Los Angeles' 7,000 miles of blacktop. "It takes the tedium out of running," he says. "No two steps are the same." And instead of aiming for distance or heart-rate goals, he opts for routes with distinct midpoints. "Whether it's a high peak or the end of a beach, it's great to have something you can touch that lets you know you're halfway there. You don't find that on a treadmill."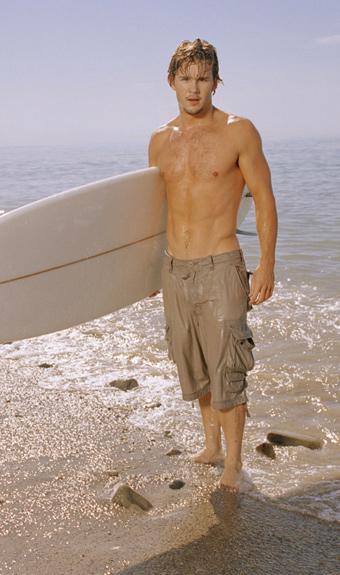 Stephen came in on the list of 25 male physiques at #17 :
Actor Stephen Moyer often describes himself as lazy. "I find that I don't [work out] if I don't have someone making me," he recently told us. His body tells a different story. The 41-year-old actor is now in his fourth season as vampire Bill Compton on the hit HBO series True Blood, and, true to the show's risqué reputation, he plans to spend much of his time on screen with his shirt off (although perhaps not as much as co-star Ryan Kwanten). The thought of baring so much skin to millions of viewers was incentive enough to turn up the heat on his typical training gumbo: Push workouts, pull workouts, a little circuit training, some plyometrics and functional work, and a dash of sport-specific training. But his motivation extends beyond simple vanity. "I don't want my kids to look back on the show in 20 years time and go 'who's that slobby git'," says Moyer. Follow Moyer's secret training tips to slay your own workout demons.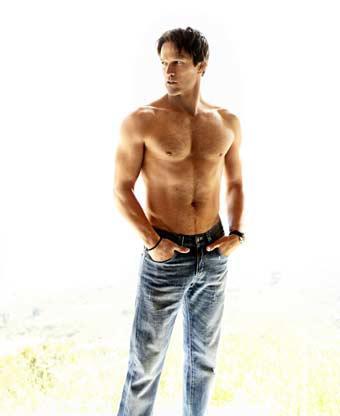 source: menshealth.com/summerbodies