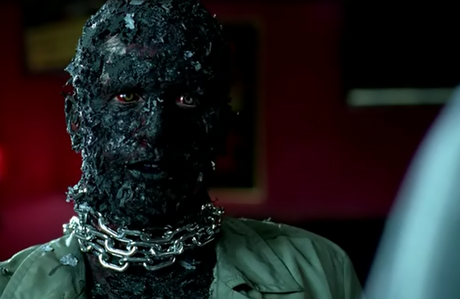 Have you ever wanted to learn how all of our favorite True Blood actors are kept looking so good? Or how Russell Edgington (Denis O'Hare) looked like he had been fried to a crisp in last season's finale? Well now you have the chance to find out. The makeup artists and special effects team responsible for these kinds of tasks will be doing a panel this year at the International Makeup Artists Trade Show (IMATS) in Los Angeles.
IMATS is held in six cities throughout the world including Los Angeles, CA, Sydney, Australia, Toronto, Canada, Vancouver, Canada, New York, NY, and London, UK. This year's IMATS show for Los Angeles will be held in Pasadena, CA at the Pasadena Convention Center June 25 and 26th.
The True Blood panel entitled "Bloody Sunday: A True Blood Panel Discussion" will feature ANDRÉ BUSTANOBY,LANA GROSSMAN, TODD MASTERS, BRIGETTE MYRE ELLIS, DAN REBERT and MARK VINIELLO. During the panel, they will be showing off never before seen test shots, discussing their work from previous seasons, and of course offering teasers for what we might see in season 4. There will also be an opprotunity for the audience to ask questions of the panel afterward.
The panel will be on the main stage at the Pasadena Convention Center on June 26, 2011 at 10:30am. It will end at 11:30am.
Tickets are $70 for both days and $40 for a day pass on Sunday. There are master classes that can be purchased as well and that can all be done here. For more information on IMATS see their website here.
We would like to thank Mary DeVine of the International Makeup Artist Trade Show and Makeup Artist Magazine for submitting this contribution. TBFS is always looking for things to post. So if you have something that you would like to submit to us, please email us.
Image Credit: HBO, Inc.