Here it is! My complete and mind blowing list of 12 foreign horror/sci-fi films you should watch right now! There's a little bit of everything mixed in here, from terrifying and suspenseful all the way to campy and downright fun. Now, before I get started I know some people are going to moan and groan about the movies that are nowhere to be found. So let me address that before we go any further. Films likeDistrict 9, High Tension and Night Watch all had large U.S. theatrical distribution so most people are well aware of them and don't need me to acknowledge their existence. Also, I snubbed the Asian market due to the fact it already has a huge following in the states and nobody needs me to tell them about what they already know. And besides it's my list not yours, so shut up and watch these movies! Ladies and Gentlemen I present to you 12 creepy foreign flicks to watch.
12. Eden Log (2007 FRANCE)
First off, Eden Log is at number 12 for a reason– it's not for everyone. I enjoyed it, but at the same time can admit that it has a very specific audience. Between the tiny cast, the dark cinematography (the entire film is set underground) and subtitles, Eden Log is definitely the least viewer-friendly film on this list. Just for clarification I'm not knocking it at all, I really liked it a lot. I just really feel its main appeal will be to the art house crowd. If Memento and Event Horizon had a baby then banished it deep into the earth and it grew up to go to Sundance . . . Well, you'd have Eden Log!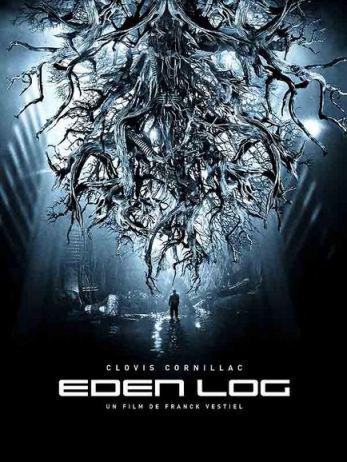 11. Dead Snow (2009 NORWAY)
What's better than zombie Nazis? Absolutely nothing! Can anyone explain to me why, after all these years, college-aged groups of friends haven't learned to not go to remote cabins for vacation? Seriously, how come? The bottom line here is Dead Snow loves the 80's and in the vein of films like Oasis of the Zombies and Evil Dead 2 it delivers all the blood, guts and chainsaws you could ever need. P.S Check your seriousness at the remote and get ready to have a few good laughs.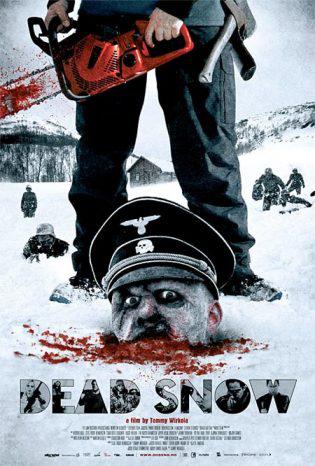 10. Mutants (2009 FRANCE)
Virus films can be hit or miss, good or bad, and sometimes a virus film can be mistaken for a zombie film. Mutants, on the other hand, is definitely a virus flick. The struggle to deal with widespread viral outbreak. while trying to figure out a way to cure the infection, is always tough. Now mix in a dash of protecting someone you love and a quarter cup of survival instinct and bake for 95 minutes and you haveMutants. If you like survival flicks like 28 Days Later or I Am Legend then check out Mutants.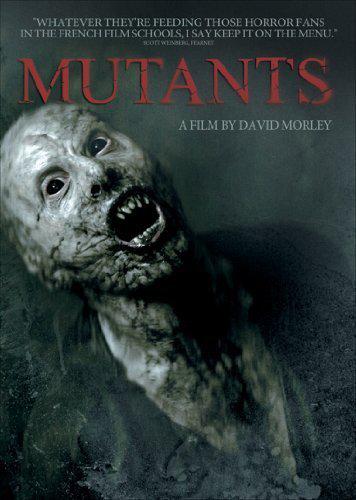 9. Monsters (2010 UK)
It sucks when aliens come to earth and we have to quarantine part of Mexico like a giant game preserve to keep humanity safe, but hey, it happens. Worse is having to travel through that area on foot to get to the U.S. border in a timely manner. Monsters is a character driven film in the same vein as District 9, with the difference being that Monsters was shot on a micro budget ($800,000). Don't watch Monstersexpecting to see the cast get picked off in the jungle one by one by predatory beasts. Watch it instead to get fully invested in the two main characters.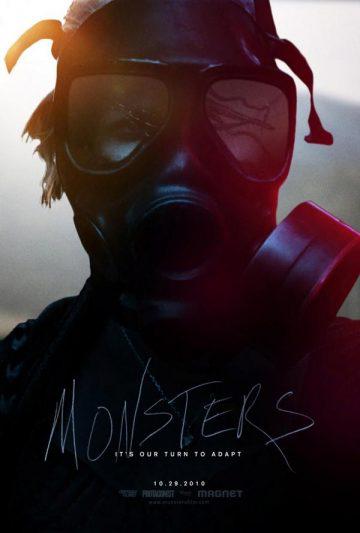 8. Shiver (2008 SPAIN)
What's the first thing that comes to mind when you think of a thin, pasty white creature that can be killed by direct sunlight? Well obviously it's a socially awkward Spanish teenager with a serious medical condition! What's the only cure for something like that you ask? What you're going to need to do is move to a small town in the valley, where gloom excludes the sunshine from participating in everyday life. Then you're going to need to by terrorized by a mysterious creature that lurks in the woods all while having the whole town be completely suspicious of you because you're the new guy. Shiver thoroughly creeped me out and I hope it will do the same for you.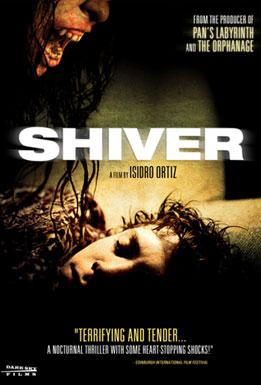 7. Creep (2004 UK)
When will attractive self loathing women with daddy issues finally realize that chasing celebrities for meaningless sexual encounters will only cause them to hate themselves further and only has one outcome? And what is that inevitable outcome? Well obviously it can only result in them being locked in a London subway system overnight with some sort of killer creep. If you have an extreme fear of what I just described above then Creep will completely and absolutely exploit it! For best results, Creep should be viewed after 10pm at home alone.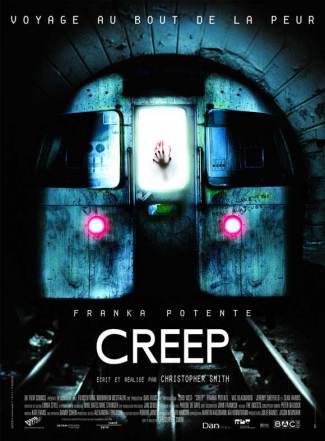 6. The Horde (2009 FRANCE)
Cops, gangs and zombies are the classic recipe for all hell breaking loose. The Horde is packed full of huge dilemmas. Should the cops arrest the thugs or shoot the zombies? Should the thugs shoot the cops or team up with them to fight the vicious hordes of zombies? And most important of all: who in the hell are the zombies going to eat first? The Horde is a good ol' fashioned shoot'em up type action horror flick that's fun for the whole family. If you enjoy the Resident Evil series then you're going to enjoy The Horde.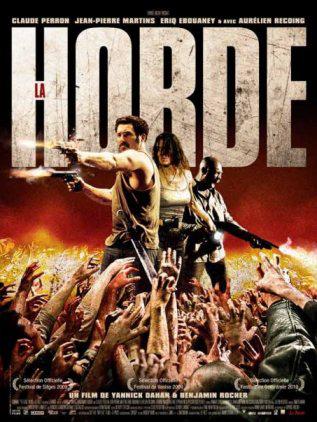 5. TrollHunter (2010 NORWAY)
If you read the title of this film then what else can I really say to explain what this movie is about? First off TrollHunter is a found footage documentary style film. Think Quarantine, Blair Witch or Diary of the Dead, but with way more brevity. The film is edited at a pace that makes it easy to follow and fun to watch. The thing I really loved about TrollHunter was the fact it made no attempt to hide the trolls until the last possible minute for suspense purposes. Add the extremely well done FX into that equation and you have yourself one seriously fun movie. P.S. BEWARE of the Cave Trolls.
[Editor's note: TrollHunter was easily my favorite film from last year's Sundance Film Festival, and it would be a crime not to indulge in this one. - B]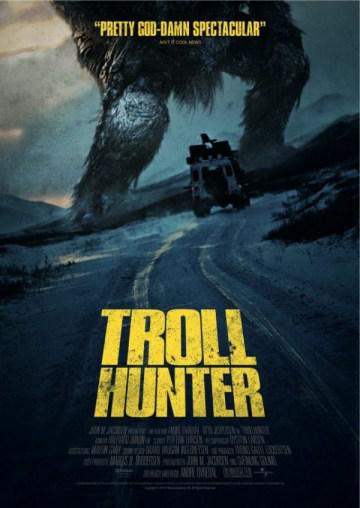 4. Timecrimes (2007 SPAIN)
Have you ever been chased through the woods by a psychopath with a sharp object and that feeling hits you: this seems all too familiar. That's what we call déjà vu and it's one of the many negative side effects of time travel. There are three things you need to be aware of before traveling through time. First, don't be a pervert. Second, listen when people tell you specifically not what to do. And third, nothing positive ever comes from bending the time space continuum. So, follow those simple rules and you'll realize Timecrimes is a well played sci-fi thriller that's good to the last drop.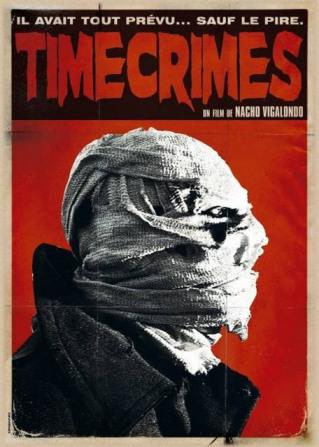 3. Phase 7 (2011 ARGENTINA)
As stated above, virus outbreaks are never fun. It starts and the general public immediately goes crazy in a mad dash to stock up on supplies. Then you get quarantined like a rabid animal in your own building by the proper authorities. And to top it all off you must make a valiant and heroic effort to protect your pregnant wife from all the dangers that lurk in the shadows of your building. Hey, good thing you just went grocery shopping before the beginning of the end. The world is crumbling underneath itself and what is left of it wants what you have and they're willing to take by any means necessary. To you I say good luck with that! Phase 7 gets the job done right.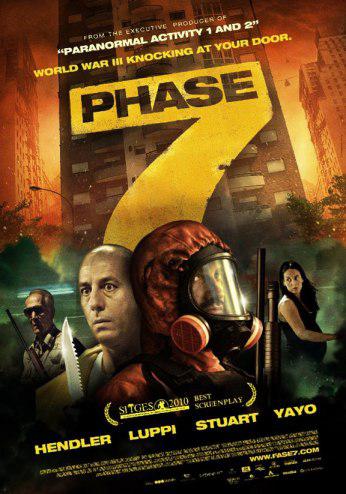 2. Berlin Undead (2010 GERMANY)
Love causes us do the stupidest things. You know what I'm talking about. Like that time you went to visit your ex to drop off the spare key to her flat and let her know how much you still love her and really want to work things out. You promise it will be different this time. Unfortunately for you she wasn't home but instead you meet her soon-to-be-a-zombie maintenance man and his 15 year old assistant. Long story short, maintenance man attacks you and the kid but you guys manage to lock yourself safely in the flat and spend the next 78 hours trying to survive while devising a plan to escape from the complex. Berlin Undead is at number two for a good reason.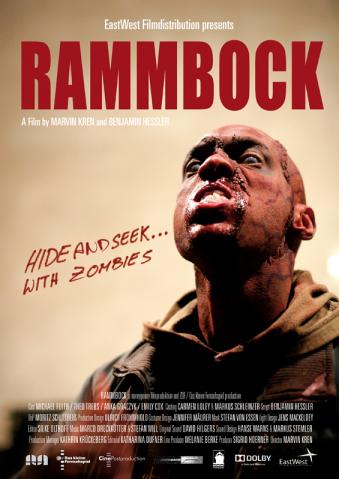 1. Let The Right One In (2008 SWEDEN)
There's not much I need to say about this film other than you really should watch it. It's creepy, thrilling and dramatic, all in one package. It has a solid and interesting story that delivers the scary right to your doorstep. Not only will Let The Right One In thoroughly creep you out, it will draw you into the well told story of youth, friendship and murder. What else could a cinefile like you need? Let The Right One In tops my list for all the right reasons, so do yourself a favor and watch it today!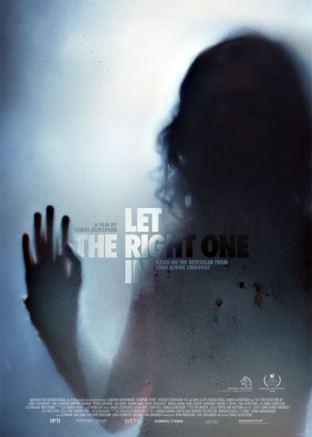 Jay Burum  2/9/12
Find the original article on Jay's own blog here.