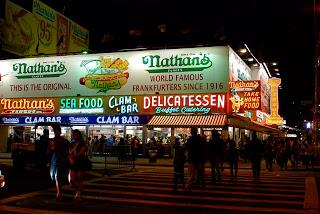 On Wednesday night, March 8th, Trivia Night at Professor Thom's will feature "Brooklyn Trivia" as the Special Category. I'll ask you seven questions about the greatest of all of New York City's boroughs down through the years. The Q Train lightning round will be "True or False Trivia."
The Sneak Peek question for this week is:
"According to the census of 2010, what is the most common surname in the US?"
We get started at 8:30 PM on Wednesday night. Professor Thom's is located at 219 2nd Avenue, between East 13th and 14th Streets. I would suggest trying to get in a little bit early as we've had some huge crowds lately. Hope to see many of you for a great night of Trivia tomorrow night!