I have chosen two biographies – one you could say had a Celtic connection – Paul McGrath's autobiography almost signed for Celtic & would have probably went down in Bhoys folklore as he did at Villa and Manchester United . These three books had an amazing impact on my reading, all extremely eye-opening - to the level of destruction in two of them and also the level of obsession and pride in another.
Barca – A People's Passion
The other being a cultural & historical look at the "Mes Que en club" and Catalan region. The book gives you a real connection to Barcelona -the lifestyle, politics and identity it gives its supporters. Over 100 years of history and political oppression draws similarities between Celtic's beginnings in Glasgow's East end and Barcelona's own war against "the establishment". Barca regales about 20th century Spanish history, Catalan regionalism, & cultural psychology between the area and the rest of Spain.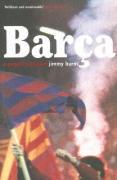 The players themselves, managers and games sometimes play second fiddle to the city and the role its people played in the continuing development of the club and its ongoing struggle with the Los Blancos. Akin to the Bhoys, Barcelona are seen as second-rate citizens in their country and the gladiatorial battles they endured with Franco's regime give you a sense of "Braveheart" pride and spirit when reading. It is certainly more than a history, it's like a handbook for what it is like to be Catalan and a Barcelona fan – written before the Guardiola successes of recent years it also predicts how the club can move forward in this century and beyond.
Hilarious but predictably tragic ,The Greatest Footballer You Never Saw - Robin Friday epitomised the enigmatic figure – whenever he "played" he was undoubtedly the best on the park by a country mile – thought at many points throughout a season he was either too intoxicated to make it or lost on a train somewhere trying to make his way to the particular ground for kick off. He played at around the same era as George Best, the original rock n roll footballer, but due to his lower league status his off the field antics were kept at bay – if he had been at Manchester United on the other hand, Georgie boy would have been considered a mere social drinker.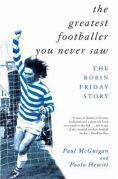 A character who trained at 100mph and had to be dragged off the training field on many occasions due to the injuries he was dishing it – he also lived his social life at a similar pace. Another player who could have been world-class (he played his few days at Reading & Cardiff) had he reined in his lifestyle off the pitch, the Super Furry Animals dedicated a song to him which explained why; " The Man Don't Give a F***".  He also died on my 10th birthday – this does not have any relevance to the book or why you would read it, I just take an odd comfort from it.
Back from the Brink is an amazing tale which leaves you at many points checking back to the front cover to remind you this is the life and autobiography of a footballer, as desperate as it gets at some junctures. The car crash of calamitous feats and let downs his family endured should not be trivialized & I believe that reading this, Paul accepts he was anything but a saint, but he also has a lovable roguish streak akin to Tony Soprano, which had you willing him to get through his life unscathed even with the damage done to those around him.  His upbringing through orphanages in Ireland was tough & unpleasant and as a black kid in Dublin during those days, made it all the more of a struggle.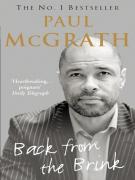 Demons is a word banded about rather loosely these days but in "ohh ahh Paul McGrath's" case,  it was a life long tussle through isolation and devastation.  He is extremely honest and  overly critical which again reiterates the feelings of sadness and empathy which gnaw at you whilst reading. The most unbelievable part of this tale though, is that he managed to still play through blind drunkenness and crippling knee problems – you can only imagine what he could have achieved if his upbringing had been more stable.
I hope if you have not already, you will have a read of at least one of these. If you wish, I could dig them out the back of the cupboard, dust off the cobwebs and send them on – tweet me @thebhoymcclay to join the book group.