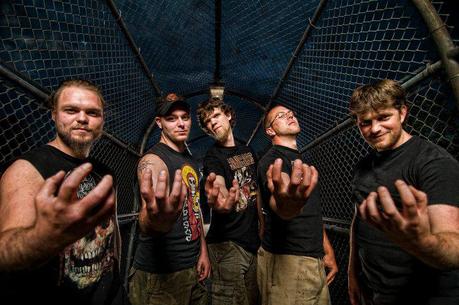 Burnaby, BC melodic prog death thrashers TRIBUNE are proud to announce they will be hitting the road in the USA from April through May along with Canadian dates to be announced soon in support of their upcoming release "Elder Lore / The Dark Arts" out officially on Tuesday, March 20, 2012 under their independent label Corpse Corrosion Music.
The band is
now offering the first single "The Succubus" for free download at the following links:
http://Tribune.bandcamp.com  &  http://www.reverbnation.com/TribuneMetal
To listen to the single please visit the following link: http://www.youtube.com/watch?v=sE1AcBwq_t4
Video - Tribune - Coming of Cain (from Rotting Core EP 2010) - http://youtu.be/8pJGDQXNoe0
Tour Dates
(facebook event - http://www.facebook.com/events/384022274946757/)
April 12, 2012 -The Fun House - Seattle, WA
April 13, 2012 - Plan B - Portland, OR
April14, 2012 - The Black Forest - Eugene, OR
April 18, 2012 - On The Y - Sacramento, CA
April 21, 2012 - Cheyenne Saloon - Las Vegas, NV
April 23, 2012 - UB's - Mesa, AZ
April 26, 2012 - Zombies - San Antonio, TX
April 27, 2012 - O'Riley's - Dallas, TX
April 28, 2012 - Sam's Lounge - Jackson, MS
May 4, 2012 - Pick Wick Pub - Poughkeepsie, NY
May 6, 2012 - Bogie's - Albany, NY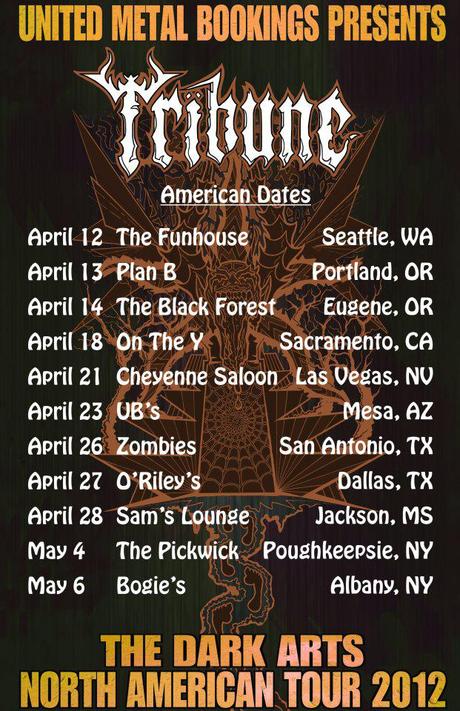 This is TRIBUNE's third studio effort and second full length since

the band of friends and brothers

inception in 2004. Mixing elements of melodic death thrash metal with prog rock influences, the album will feature new material along with classic fan favourites and is an album

capturing the raw energetic sound the band projects naturally live.
30 second samples from the upcoming album are now streaming at the following link:
http://Tribune.bandcamp.com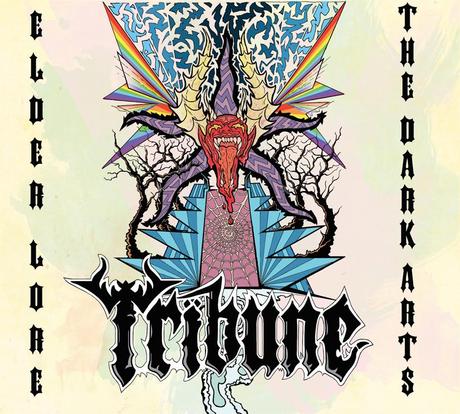 Original artwork by Ryan O'Shea.
Art production by: Steve Kwasniewski
Track listing:
1. It Came From The Swamps…
2. The Succubus
3. Chemistry Arrives
4. The Warrior Mentality
5. Below
6. We, The Black
7. Man On The Outside
8. The World's Greatest Cynic