Heal and rejuvenate in an hour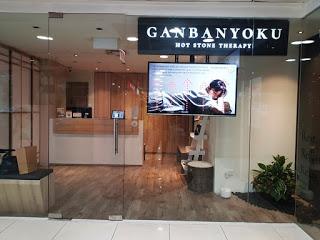 With temperatures dipping to below 23°C, Singaporeans were feeling the chills in January 2018. I can't help, but think of Ganbanyoku. The latest hot spa that has arrived in downtown Orchard Road area. Located in Far East Plaza, it does more than simple body warming and blood circulation, but also offer Holistic Healing Therapy. This is the place to rest and rejuvenate.
My 1st Experience
Although we live in the tropics where daily temperature is about 30°C, I was amazed that I slept for an hour the moment I laid on the hot stone. My cold hands and feet found comfort in the warmth and I left Far East Plaza refreshed and rejuvenated.
I was given a set of Japanese yukata to change into and a huge bath towel to lay over on the hot rock. It took a while to get used to the heat. But after tossing around as recommended, I gradually got used to the heat and managed to nap a little.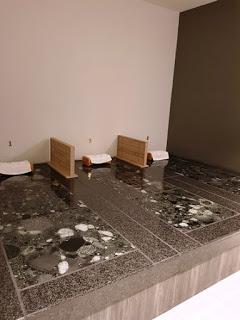 Treatment beds to lay on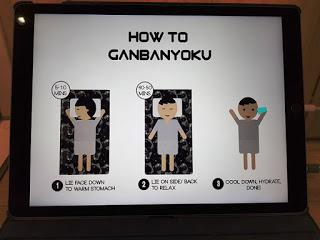 One of the significant improvements in health that I discovered immediately after the session includes having less stuffy sinuses which cleared up significantly. Not to forget that my skin felt smoother than before. In the days that followed I found that my hot flushes reduced as well.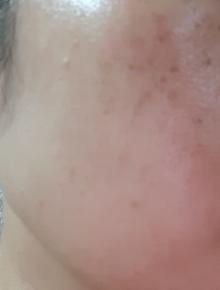 Glowing skin after an hour in therapy room
How It Works
The stone bed that I slept on are made of precious magma stones from Japan. The heated stones naturally release Far Infrared Rays (FIR) and negative ions to speed up the purging of toxins from the body through perspiration, while stimulating the body's acupressure points to help to alleviate joint, muscular and nerve pain.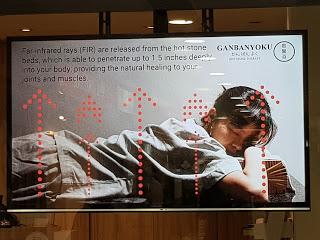 After that one session, I feel that this is the goto place to detox and rejuvenate in 60 mins. It is suitable for children as young as 12 years old to senior citizens.
Benefits of this treatment: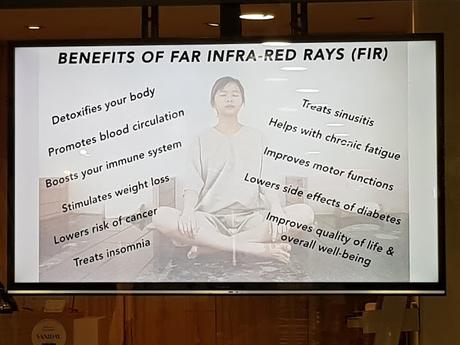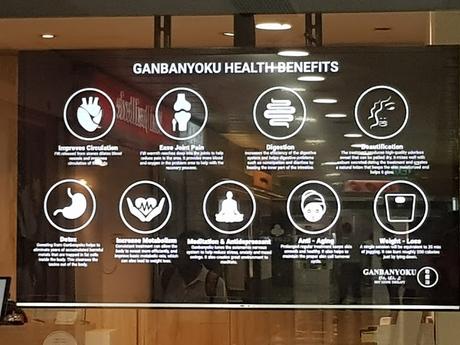 Where to enjoy this therapy?
Far East Plaza, 14 Scotts Road, #02-29, Singapore 228213. Opens from 9.30am to 9pm daily. Make your appointment at 6208 9357.
Fees start from $20 per session. Package rate of $91 for 7 days are available. Prices are valid till further notice.
For more on who will benefit from Ganbanyoku – Hot Stone Therapy, please go to:
https://www.ganbanyoku.co
https://www.facebook.com/ganbanyoku.sg/
https://www.instagram.com/ganbanyoku.co/
Please LIKE us on 
FACEBOOK account
, 
Instagram or Webstagram
,
Twitter
, and Goggle+ (at the bottom of this post) to 
stay abreast of our blogs and participate 
in our activities.