BEAUTY
❤ ❤ ❤ ❤ ❤ ❤ ❤ ❤ ❤ ❤ ❤ ❤ ❤ ❤ ❤ ❤ ❤ ❤ ❤ ❤ ❤ ❤ ❤ ❤ ❤ ❤ ❤ ❤ ❤ ❤ ❤ ❤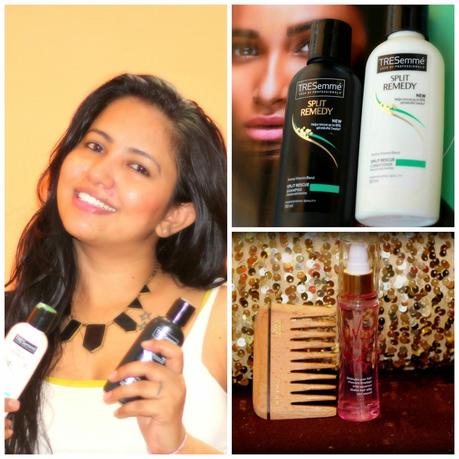 I am least experimental when it comes to spending on
hair care products
. The first reason is that I am blessed with a hair type that is neither dry/damaged not unmanageable. The only concern keeps coming back is oily scalp causing limp hair and occasional hair fall.
Tresemme Split Remedy Range Review
The TRESemmé Split Remedy™ system gently cleanses and moisturizes so hair is healthy-looking and manageable, while reducing split ends up to 80% after just three uses*. This unique system, with innovative Reconstructing Complex™, binds split ends—and with continued use, this system fixes damage as it occurs. This hair care for split ends leaves strands looking salon fresh: soft, smooth and easy to style.
Tresemme Split Remedy
was one of the few ranges of shampoos/conditioners that I tried in 2014. I've always had this love and hate relationship with Tresemme because I really, really want to love their products because they work on others wonderfully, and kind of seem to be lame in my hair. They won't do anything specific except clean the hair as any shampoo would do. However,
Split Remedy range enhanced the soft waves
at the end of my hair apart from cleaning it thoroughly. I secretly dream of waves in my hair to be enhanced while using a new hair products. Here is the evidence! So I am really glad. Plus it did not make my hair oily which i was expecting with all my heart. Anything that promises damage repair, split ends remedy make my hair oilier.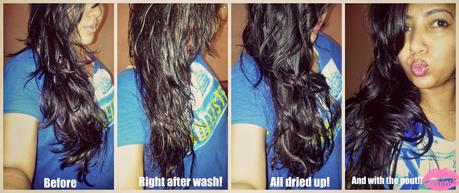 Texture and Smell
- Shampoo and conditioner both are thick, creamy and have soft artificial floral smell.
Wash and water
- It took me two dollops of shampoo to clean my oily scalp and limp hair. It would take more if I had used oil. Love the conditioner which is amazing and I never felt of leaving it behind. (Conditioners are one of the culprits for greasy hair)
Price -BUY Online
Flipkart is currently running up to 35% off discount on hair care products.
I am currently using their
Hair Spa Rejuvenation range
which I couldn't find anything to write home about yet. But review will follow soon!
Like Tresemme India on Facebook
Livon Moroccan Silk Serum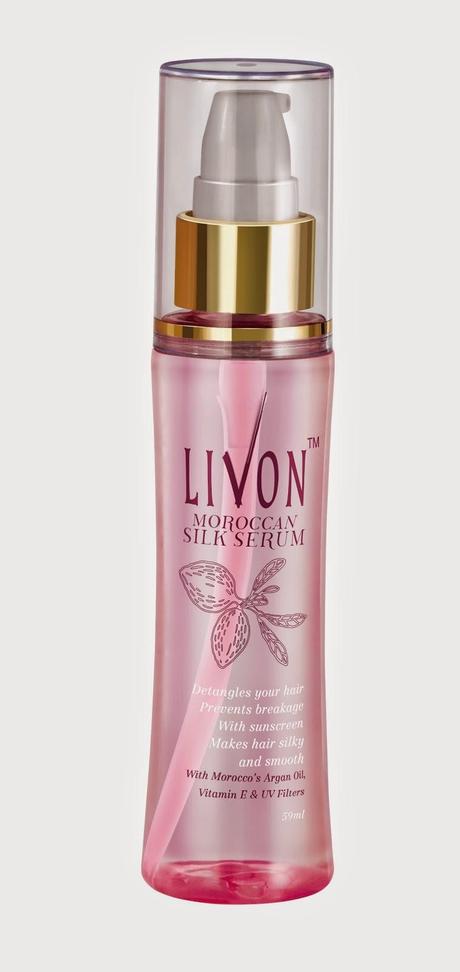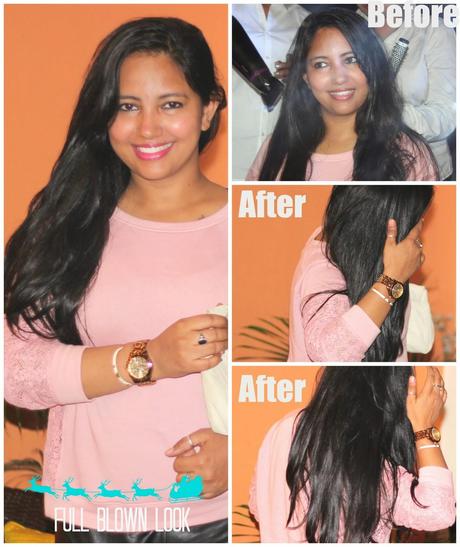 Incredibly,
Livon Moroccan Silk Serum is not one of those serums. Livon Silk Serum helps condition the hair
making them healthy and shiny* without making it weighed down and sticky. I agree with non-stickiness and free flowing hair claim but shiny? Nothing extraordinary! It is very light and if you rub between your palms, you'd see how quickly it's absorbed. Itsmells of flowers but that dissipates quickly with the slightest hint of fragrance. Serums reduce the friction and static thus reducing the chances of split ends and roughness and Livon Silk Serum is no different.
worth-the-try
If you like using serums, I'd say go for it. 
I AM NOT A SERUM PERSONBUY Livon Moroccan Silk Serum OnlineLike Livon on Facebook