Not everyone wants to fit into a traditional mold. Unfortunately, most people automatically don traditional attires and do everything the "normal" way on their wedding day. But, don't forget that this doesn't have to be the case. If you're one of these free spirits who like to break free from typical customs and if you want to add a deeply personal touch to your wedding, why not vamp up you wedding attire? After all, nothing screams different like donning a stunning alternative to a white wedding dress.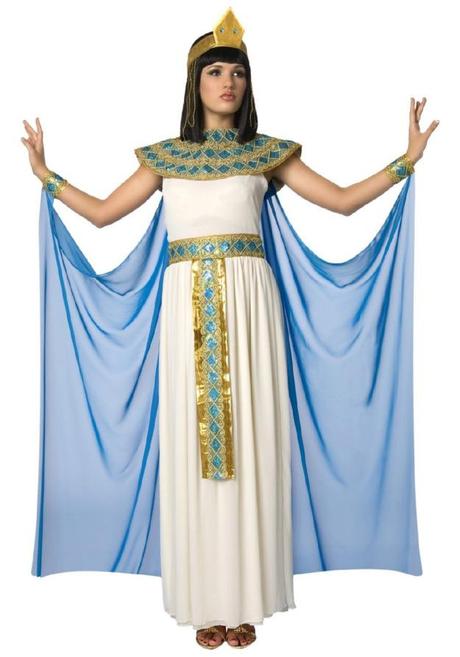 The Fairytale Bride
If movie weddings can be all dreamy and romantic, there's no reason why your real life wedding shouldn't be plucked straight from a fairytale as well! Think beyond a poufy white dress. Instead, a fairytale costume wedding dress, complete with silvery angel wings, a tiara and maybe a glittery wand will certainly help you look like a Disney princess on your special day. For a homogenous look, ask your groom to dress up in a Prince Charming getup as well!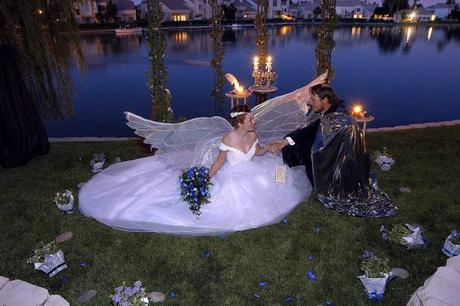 Cleopatra bridal costume
If you're getting married, then you certainly deserve to look like one of the most elegant women of all times! The good news is that Cleopatra costumes are extremely popular and you'll very easily be able to purchase a full set, complete with all of Cleopatra's accessories. To mix and match, don't hesitate to wear your traditional white wedding dress but accessorize it with Cleo's world famous headgear. Some dramatic black eye makeup, a slick of bright red lipstick and chunky Egyptian jewelry and you're all ready to go!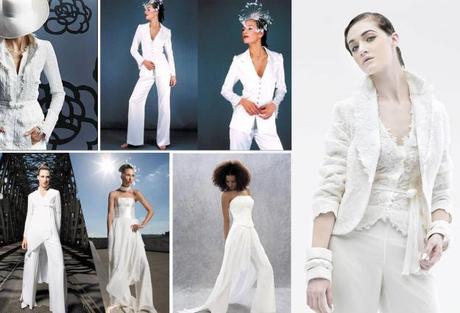 The Bridal Pantsuit
Extremely flattering on almost every body shape, the pant suit consists of a pair of boot-cut or flared trousers with a matching shirt and dinner jacket. Exquisitely sophisticated and trendy, the bridal pantsuit is gradually filtering into most wedding stores. Not only is this outfit a stunning substitute to the traditional white wedding dress, but the pantsuit can also be accessorized with various wedding-related accessories. A long thick lace veil, for example, will look positively amazing trailing behind your pant suit as you glide down the aisle. Don't hesitate to vamp up your look with a tiara, chocker necklace or even gloves. More exuberant brides can even wear a bright red suit for a fiery look.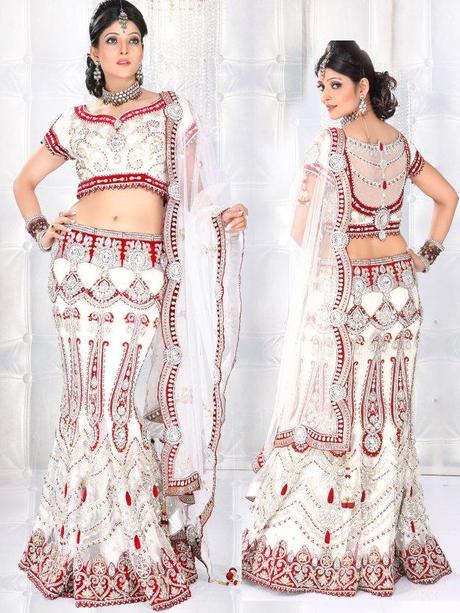 Oriental or Mini wedding dress
If you'd like to wear a two-piece outfit but still want a skirt, why not look into an Oriental-like wedding outfit? With a floor-length skirt and crop top, this is one outfit that's bound to wow your groom! Alternatively, you may even go for a mini wedding dress, which can be quite handy if you're planning a beach wedding!