By Susan Duclos -
All News PipeLine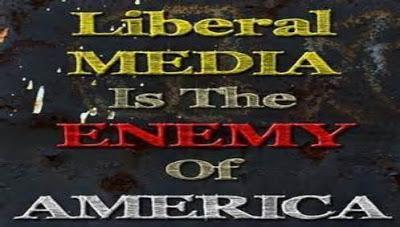 - The Establishment Media Must Be Held Accountable This Time
Here at ANP we have consistently documented the "fake news" pushed by the liberal establishment media over the course of the past few years. Detailed, conclusive examples of outright lies being pushed hard, all coordinated as evidenced by the exact phrasing in headlines used by countless MSM outlets, all on the same day, in an attempt to control the narrative, therefore control the masses.
Many of the stories surrounded the whole "Russia collusion" hoax, some stories stealthy changed, others being given editors notes, or 
corrections
, with some of the worst having to be completely changed, including the headline, some deleted and retracted, costing high profile journalists their jobs, and in one case an unpaid suspension.
We could speculate on the reason the media has simply "gone round the bend," whether it is because they want the control over the people they lost during the 2016 election, or whether it stems solely from the liberal bias, but frankly at this point, the reason doesn't matter because over the weekend they crossed a 
clear line
 and their deliberate lies, their collusion on headlines, has now 
resulted in death threats against children, and suggestions to burn down a high school
FAKE NEWS IS THE ENEMY OF THE PEOPLE
READ THE REAST AT ALL NEWS PIPELINE....
ANP NEEDS YOUR HELP. With digital media revenue spiraling downward, especially hitting those in Independent Media, it has become apparent that traditional advertising simply isn't going to fully cover the costs and expenses for many smaller independent websites.
Any extra readers may be able to spare for donations is greatly appreciated.
One time donations or monthly, via Paypal or Credit Card:

Or  https://www.paypal.me/AllNewsPipeLine
Donate monthly from $1 up by becoming an ANP Patron.