Get ready to rock your business
with Pinterest!
Starting February 14, I'm offering a 5-day hands-on, interactive course on Pinterest that takes you through all the steps to better understand how it works so you can boost your online marketing and social media engagement using this popular visual social network.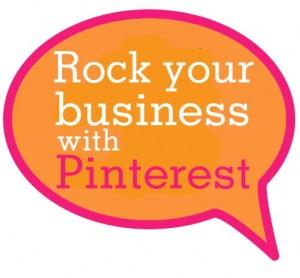 I'll give you a clear breakdown of Pinterest features, the science and art of pinning, enhancing your online engagements via Pinterest, measuring the benefits out of pinning, and how to integrate Pinterest into any of your online marketing efforts.

This 5-day course is chock-full of downloadable worksheets, slideshows, and screenshots to walk you through how Pinterest works to the tools you can use to better track and measure your efforts. I'll be there checking in on your progress and answering your questions every step of the way.
You get this interactive, self-guided course over 5 days (2/14-2/18) for only $97!
I hope you'll join me! (And if you teach online courses, you might want to join this course to check out the Ruzuku online teaching platform). Starts February 14 – Valentine's Day!