There's no time left for Chinese New Year, it's almost here. Don't you feel like you need to pace up all the preparation; from cleaning house to décor to gifts for everyone and reunion dinner. Food is the cornerstone of festivals and celebrations. Reunion dinner can be bit grueling as one really doesn't have any clue of what to cook and where to start from. But every celebration is imperfect without old-style cuisine. Organize a reunion dinner with your friends and family at restaurants from Groupon, in case if you've missed booking the table in your favorite hotel for luscious dinner.
Celebrations are incomplete without delicious food. Therefore, we'll be happy to let you know the food that you should not miss in this Chinese New Year. Besides, take an advantage of voucher codes and discounted price via CollectOffers.
The reunion dinner is a must for everyone on CNY's eve. It is less of ceremony and more of a promise of togetherness with your loved ones. Enjoy the special moments with them having delightful food at wonderful places. Let's scroll down to check an awesome list.
Norwegian Salmon Fillet + Free Sliced Cuttlefish from Seafood Shifu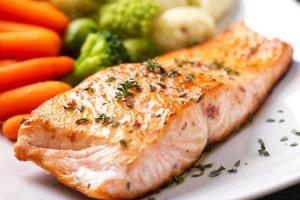 Norwegian Salmon Fillet is a perfect portion great for individual consumption. Suitable for pan fried, baked or poached. Sliced cuttlefish is in family pack size and is great for steamboat, soup or a simple dish of stir-fried with sambal and kangkong.
Abalone Pen Cai at Goldenbeach Seafood Paradise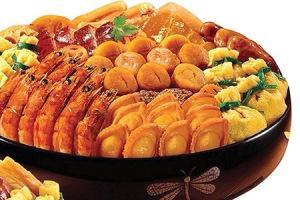 The package includes 10 head Abalone, pork trotter root, fish maw, sea cucumber, dried scallop, roast duck, flower mushroom, roast pork, soya chicken, yam, beancurd skin, white rabish, live prawn, homemade fish ball, goose web and broccoli.
9-Course Chinese Meal for 6 People at One Ocean Restaurant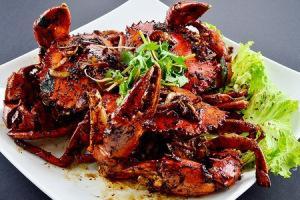 A delicious 9-course meal for 6 or 10 people that include: combination platter, special deep-fried chicken, Hong Kong-style steamed grouper, black pepper crab, crab meat with fish maw soup, XO fried rice, cereal prawn balls, mushroom, broccoli, abalone and dessert.
Abalone Treasure Pot at Mouth Restaurant, Chinatown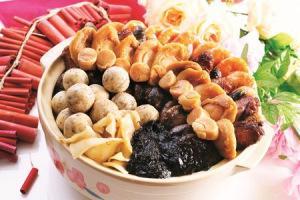 Treasure pot includes : '10 Head' abalone, sea cucumber, Japanese conpoy, baked fish maw, conch meat, dried oysters, homemade black dace ball, Japanese mushroom, chicken mid-wings, stewed pork belly meat, fresh bean root, wild fungus, cream cabbage, lotus root slice, black moss, taro slice, 'Bai Ling' mushroom.
Gui Fei Abalone Yu Sheng Set at House of Seafood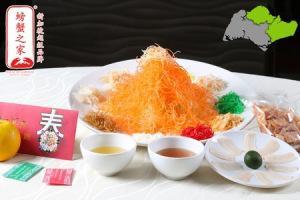 It is a Teochew-style dish commonly eaten during the Lunar New Year festive season to bring prosperity and good luck.