Here is an insider's guide into the top places and cities where you can visit and find a relaxing stay including the best places for couples, family or solo trip.
Your decision to travel in Spain is the ideal choice. Spain is not just a world to itself - but it's several worlds unto itself. It is one exotic, beautiful, interesting, and dynamic country surrounded by uniqueness and variety of interesting options. Madrid and Barcelona are the most energetic cities, including Granada, have a Moorish touch, Basque Country known as the North Contrast itself to Southern living. So, on your visit to Spain, get ready to learn about different cultures, several languages, and eat plenty of food.
All the Spaniards welcome visitors and tourists with open arms, host strangers, drink good wine, laugh over a meal, and enjoy life. The people do not rush over things but stay calm and enjoy their time with relaxation. As an added bonus, you can visit Spain's most famous places without paying hefty money as it is the super cheap and very inexpensive country to visit.
Your trip to Spain will surely be a satisfying one if you have a good stay at hotels. To have a memorable trip, it is important to stay in a nice hotel with great surroundings after all, at the end of the day, you return back to your hotel rooms only. This budget accomodation guide to Spain can help you find some best places where you can stay and save money, stay safe, and everything in between!
Here are the top three places where you must book your stay/ accommodations:
#1: For Stay In Mallorca Book Hotels From 'Hotels Viva'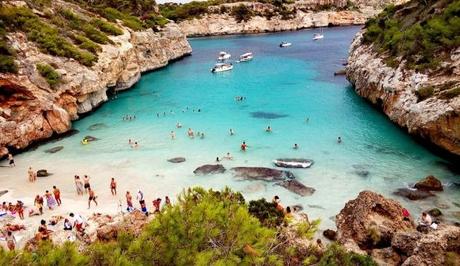 When you think of visiting Mallorca, then you must immediately think of Hotels Viva. Here you will find all different types of hotels for those looking for family hotels, sports hotels and adults-only hotels. Here the staff are available at your service 24/7 offering fantastic facilities near the beautiful location of Mallorca.
Mallorca is one best and largest island in the Balearic Archipelago. This place offers great options for tourists including a wide range of relaxation and adventure options. Anyone who visits here can easily fall for its stunning landscapes and exquisite cuisine. The Hotels Viva accommodations are located in the most excellent areas of the island that make you experience paradise.
Book six best VIVA hotels in Mallorca for families, relaxing, sports, and adults-only. These hotels and their services will be guaranteed to make your trip to remember. To book Mallorca hotels at discounted price use unique Hotels Viva Promo Code and enjoy savings on your bookings.
VIVA Cala Mesquida Resort & Spa
VIVA Blue & Spa
VIVA Eden Lago
VIVA Sunrise
Vanity Hotel Suite & Spa
Vanity Golf
#2: For Stay In Mallorca and Menorca Book From 'Zafiro Hotels'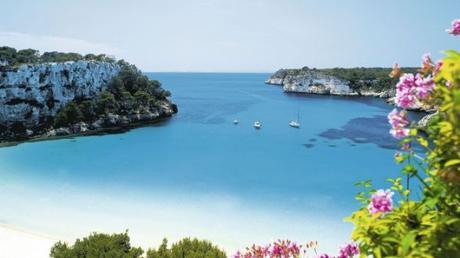 Mallorca and Menorca both are the most favourites and the popular island of Spain. They both are sunny Mediterranean islands having more than 300 days of sun a year - with a record of 12 hours a day in summer!
On your visit to this sunny island, give yourself a stay in the hotels in Mallorca and Menorca of Zafiro Hotels. The hotels are located in the Balearic Islands of 4 and 5 stars perfect family and couple hotels. You could book in any of the hotels from the choice of 12 hotels in Mallorca and Menorca rendering valuable services to make the best vacation for families.
You could find several hotel options to choose from rest and relaxation hotels to superior quality and personalised service from the team of expert. The staff work dedicatedly for customers satisfaction offering excellent facilities and delicious dining options. Choose some best hotel options and enjoy your stay and children can join in for endless activities, games and shows designed to guarantee hours of fun.
Here are those 12 amazing accommodations offered by Zaffiro hotels. To book Mallorca and Menorca island hotels at discounted prices, use Zaforo Hotels Discount Code.
Zafiro Palace Andratx
Zafiro Menorca
Zafiro Palace Alcudia
Zafiro Tropic
Zafiro Mallorca
Zafiro Can Picafiort
Zafiro Park Cala Mesquida
Zafiro Cala Mesquida
Can Riberia by Zafiro
Zafiro Bahia
Zafiro Palace Palmanova
Zafiro Palmanova
Zafiro Rey Don Jaime
#3: For Stay in Tenerife and Lanzarote Book From 'Dream Place Hotels'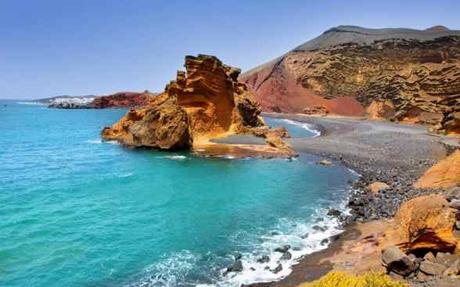 Explore two of the Canary Islands Tenerife and Lanzarote to enjoy the most spectacular view. Tenerife is the largest Canary Island of Spain, off West Africa known for its Carnaval de Santa Cruz. Whereas Lanzarote is also a very popular island in the Canary Islands off the coast of West Africa. This place is known for its warm weather year round, lovely beaches and volcanic landscape.
Both places ensure families have a good time. Along with scenic beauty, families can relax at beaches and enjoy great fun activities for unforgettable holidays experiences by booking their assured stay from Dream Place Hotels.
Find your stay in any of the four specialized hotels in Tenerife and Lanzarote and make your trip unforgettable. To book these hotels at discounted price use the unique Dream Place Hotels Promo Code and enjoy savings on your bookings.
Gran Castillo Tagoro, Playa Blanca
Gran Tacande, Costa Adeje
Tagoro, Cosa Adeje
Tgotan, Playa De Las Americas
Hope, this post has helped you in finding the most suitable accomodation options in Spain and also the best island where you could have a great time!