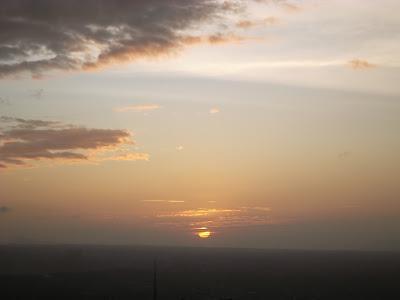 A trip around my own country-Philippines is indeed exciting and fun. Imagine, this tiny nation-state is composed of 7,107 islands waiting to be explored. Well, as these islands are mostly inhabited, it means that these are already explored by many, but how about you? When will I see you embark on a backpacking adventure, traversing the trails of the different islands in Luzon, the Visayas and the Land of Promise-Mindanao?
To be honest, I've never been to every part of this country, but you can't call me a total stranger of my own country! Before I became a blogger, I am already a traveler. I started travelling at the age of eight. Traveling from Zamboanga del Sur, where I was born to Iligan City where I am residing at present. Since then, I've been to different cities and places that I never thought I could be, because I used to read and see photos of these places in books. I do believed that it was in these travels that my eyes got open so widely about travelling and enable me to travel without fear and hesitations.
Noteworthy of my travel starts in 2006 where I traveled almost a month from my city of origin Iligan to Cagayan de Oro City, where I took a ship and had my first set foot in the Queen City of the South - Cebu. Shocked by how fast life in this modern city and tired with night escapades, I found myself on the fifth day boarding another ship bound to the island of Domaguete. In this island, I had my first taste of "balot" where I got tempted while walking in their boulevard after having dinner at a certain restaurant in the bay area.
Coerced by excitement and the adventurous feeling created by curiosity while reading a travel book. I booked a fast craft ticket for my next destination....to the island of witchcraft and dark magic---the island of Siquijor! I don't know, if I was under an enchantment or a spell, but I am really fascinated by the beauty of this islet in Visayas. A whole day motorbike adventure from my accommodation to Larena and a lot of stop over in every  beaches and interesting street curves and views that I was able to passed makes my stay in this island worth the while. Its proven! the island can be explored  in one day but I cant forget my first taste of the famous Japanese wine called "sake" at one of the famous Japanese restaurant in this island.
Did you know that this one month journey ended with a bang? Well, final destination---Manila. Boarded by a ferry for two nights and two days I arrived in Manila in December 22, 2006. Its December and party's are all over Manila. Specifically at Malate.  I am a probinsiyano obviously. Shocked by how the Manilenyo spend the day as night and night as day, I was totally open mouthed. How this journey ended with a bang? Well, I was one of the thousands of audiences of the GMA Kapuso Year-end count down at the Raja Soliman, Rojas Boulevard in-front of this famous restaurant that served me my first unforgettable aristocratic sinigang na bangus. Watching and listening Regine Velasquez belting the song "I Will Survive" with all the fireworks display really rocked my world that night! It was the night also, that I first saw the face of Ogie Alcasid in person and that I considered a wake-up call for me.
In 2007, I traveled to Butuan and the neighboring municipality called Bayugan. Then in 2007, I had a one week travel to Panglao in Bohol together with my college classmates and had the chance of hopping to one of the islet called Pamilacan, a famous destinations for visitors who are interested for Dolphin Watching Adventures. Who would have thought, that I will be able to set foot in the famous Chocolate Hills of Bohol? Meet the famous tarsiers and meet the biggest python I ever met in my entire life! I used to just read it in books and magazines.
In my senior year in college, along with my classmates in Geo-politics and Eco-politics class we arranged a one week travel to the island of Samal of which I had my first jump shot taken in Davao, Davao City, General Santos City, and then Lake Sebu in the southern part of Cotabato. During that travel, we visited places which I only saw on television and in magazines.
In 2008, I went to Cebu with the hope of finding a job after graduating in college. Although my job hunting was not successful---but the eight months stay at a dormitory over at Banilad provides me a great experience and enough knowledge about the place. I knew where the best barbie -Q's are, where is the best massage center and where is the best eat all you can restaurant, the place where you can shop clothes which are cheap, but with good quality and the likes.
When I met my special someone in 2009, we embarked into a two weeks journey  and together in the following year and were brought by our feet at the island of Camiguin where we spent our first week. Together we were able to explore the island. It is where I experienced the coolness of swimming in a hot spring. Walking all day long from our accommodation to the Sunken Cemetery, climbed up to the last station of the Station of the Cross along the way and discovered the ruins left by a devastating volcanic eruption, that once defaced the island.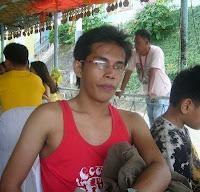 Guided by what we research on the internet, we found ourselves at the Island of Bohol on the following week. We traveled by a fast craft from the port of Camiguin to Jagna in Bohol and by bus from Jagna to the city of Tagbilaran. From Tagbilaran we hired a tricycle which brought us to our next accommodation in the island of Panglao. In Bohol we had a great taste of Filipino cuisines upon dining at the open beach front dining in Alona. The following day, I had my exasperating dining experienced in a one of a kind Floating Restaurants of Bohol along the way to the Chocolate Hills over at Sagbayan Peak.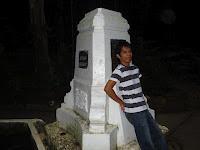 At the end of 2010, I visited Dipolog City and Dapitan City where the Philippine National hero Dr. Jose Rizal spent his fruitful days. In 2011, I explored the timeless place called - Lake Apo in Valencia City of the province of Bukidnon. God knows how I love this place. I was with a group of bloggers too and together we visited the luxurious mansion of the now then Congressman of the province of Sarangani Manny Pacquiao in General Santos City and the Gensan's best TUNA by visiting their fish port along with their sweet delicacies and flavors.
Earlier in this year, I was in Luzon for a week of tour. Although it was sort of an educational, but recreation and exciting adventures are always part of it. A luxurious lunch in a Chinese Restaurant in Pasay of which the snow lady is my favorite. A great time and fun balancing my ice skates at SM Mall of Asia, a first time driving experience in a carting adventure and horrible space shuttle ride at Enchanted Kingdom, sunset viewing in Tagayaytay and a great accommodation and experience over at a certain five star hotel in Cavite.
So, have you been to Luzon, Visayas or in Mindanao? From the 7, 107 islands of the Philippines, in which island/s you visited first, or if not yet, which island you want to visit first?  How about the places that I mentioned? Travel Philippines! because its more fun in the Philippines!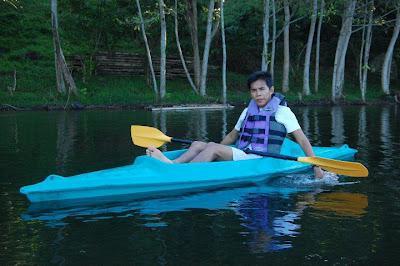 Kayaking at Lake Apo, Valencia, Bukidnon