A random Travel Thursday but really informative. With all the trips I have been on I always wondered how I could be one of those travel writers. Not full time but it would be so fun to submit a story.
I was sent The Travel Writer's Handbook, I read this book from cover to cover and highlighted the heck out of it.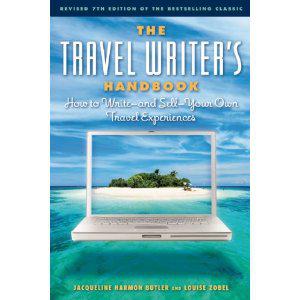 The author, Jacqueline Harmon Butler, updates the 7th version to include the lastest technology. She also covers:
How to target our market before you begin
What to take along- from cameras to equipment
How to sell it!
A few of my favorite tips:
Think about your potential market and broaden it, maybe you rented a cool car while traveling. That could be pitched to an Auto magazine.
Get your objectives straight, what is it your are trying to describe.
Keep a travel diary, you want to remember all those great things you did.
Photos. Photos. Photos. Take a lot of great pictures but make sure it is with a camera you are comfortable using.
One of my goals is to get a travel piece published, I have had a few for websites already but I want to see my name in print someday. Even if it is tiny