Travel Log - Kairali Healing Village Resort , Palakkad Kerala , should be your next travel pick for peace, nature, health and healthy food.
Hey. Welcome to my space. It is often said that health is wealth and I totally agree this quote, as only if we have good health we can follow our dreams and pursue our goals. A healthy body and healthy mind is a tree blooming with fruits and flowers. If you are following my blog on the social media sites, you would be aware how much I have been traveling these days for work. So today I would be sharing my trip to Kerala. This trip to Kerala was to review about the Kairali Ayurvedic Group, which is one of the oldest yet best Ayurvedic treatment centers.
Now if you are thinking that I am suffering from any ailment, then no folks, I am healthy and hail. It was a business trip and I would like to let you know how amazing the trip was and why I recommend Kairali resort - the destination spa to everyone.
Kairali Ayurvedic Groups were founded in 1989 by Mr. K.V. Ramesh and Mrs. Gita Ramesh and since then the group has been developing and establishing a renowned platform in healing the patients from various illnesses. With a vision "to be recognized around the globe as the essence of true Ayurvedic", Kairali is definitely striving hard to bring the Ayurvedic treatment on a global platform. They have their own treatment center, Ayurvedic college, Yoga classes, weight loss programs, wellness and much more.
The idea of visiting hospital makes me feel dejected and sad, and I am sure many would agree to this. But Kairali has a unique concept of making their patients feel relaxed, the Kairali's The Healing Village is an Ayurvedic treatment center and resort erasing the feel of a hospital and to make their patients feel that they are at home.
What Makes this a very special place -
I had a 3 nights stay at the Kairali's The Healing Village, which recently won the India's Leading Spa Resort 2015 award. Let me take you to my blissful stay at Kairali and maybe you would feel de-stressed just reading about the spa resort.
Day 1:
1 pm: I had a flight to catch from Delhi to Coimbatore, Tamilnadu. I reached Coimbatore around 5:30 pm. Kairali Resort is in Palakkad which is a 2-hour drive from Coimbatore.
When I was traveling to Kairali, driver shared about the popularity of Kerala lotteries, and you will not believe, i got so much excited and bought 3 for rupees 90.
8pm: Around 8 pm I reached Kairali Resort and had a warm and traditional welcoming at the reception.
Pictures from First Day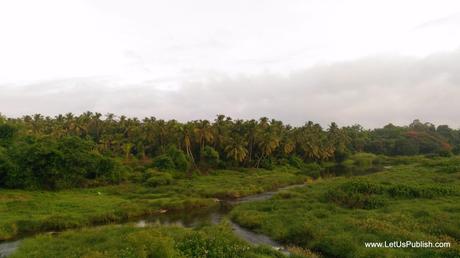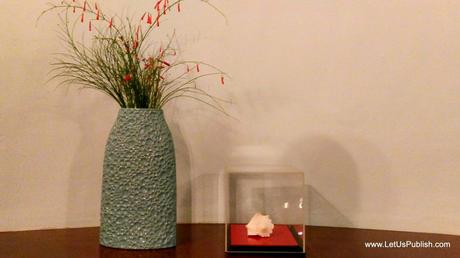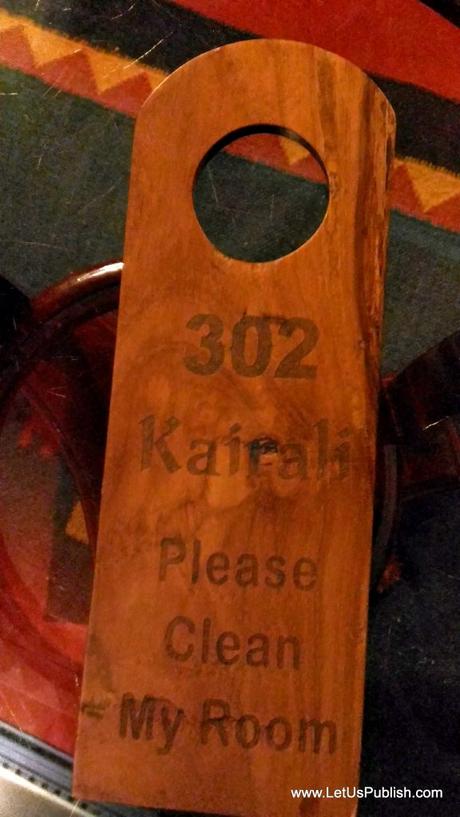 First Impression for Food and Kairali:
When you enter the property of the resort, you would experience a different aura. The property of the resort is surrounded by greenery, offering clean and fresh air to breathe in. It is located far away from the hustle bustle of the life, and will instantly make you connected with nature and peace. In night you can hear trrr trrr of frogs and in day time you can hear birds which is next to impossible in cities likes DELHI.

Being a workaholic, I was at complete serenity on visiting Kairali. Coming to the food (ahem), being a Delhite, it was difficult for me to adjust to the food which was much on the healthy side and opposite of junk food.
They have their own vegetable garden, which they use in their food and medicines. It wasn't very easy to gulp down the food, but then staying at an Ayurvedic health center I couldn't expect anything other than healthy food.
Day 2:
My day started with Yoga, which was interesting, but as I didn't know much I was little bored. After our yoga session, I had salads and yummylicious fruit juice for my breakfast. than a fortnight. Around 10:30 I attended the presentation my Kairali management. Further, around 10 am the employees of the resort, gave me a tour of the resort and as I had mentioned it is a perfect weekend getaway for those who want to escape from their hectic work life. I noticed that many foreigners come here to cure their illness and stay for more

After the tour, I underwent the Abhyangam body massage which is an oil-based massage that aims in providing complete relief and relaxation. The benefits of the body massage are that it relieves fatigue, stress, improves the quality of sleep, makes skin healthy and beautiful and much more.
Trust me, I had the best time of my life, the massage therapy gave me a heavenly feel and distressed my body completely. The good thing about the massage was that I could feel my nerves and muscles relaxed. After the massage and hot shower, I had my lunch, which was loaded with vegetable soup, veggies (a completely healthy diet).
For the evening I had another mind blowing massage - after which I had a tour of the vegetable garden and ended my day with Yoga Nidra and meditation.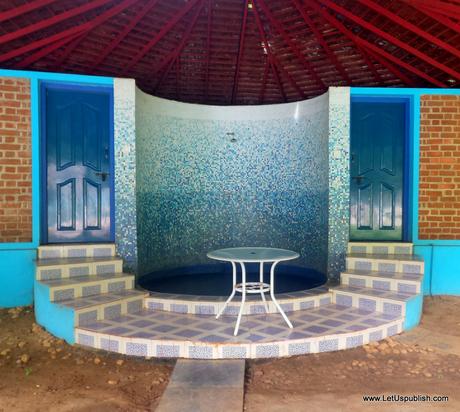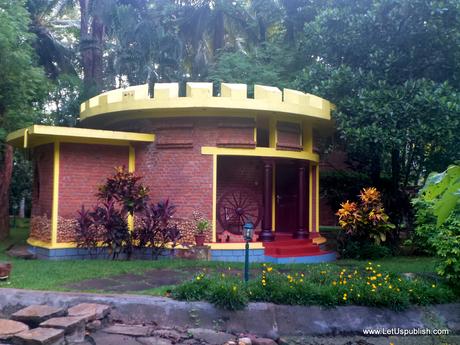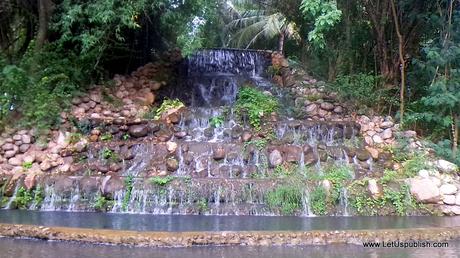 Day 3:
My day started with another marvelous body massage and some swimming pool fun. Also I explored the Kairali's vegetable garden same day. For Palakkad we started at 2PM with the famous Malampuzha dam which is the largest reservoir in Kerala.

Next on my agenda was the snake park, which I couldn't visit due to rains. I explored the famous things one shouldn't miss when visiting Palakkad (that is in my next blog). My day ended with yoga and meditation, which was a rejuvenated experience.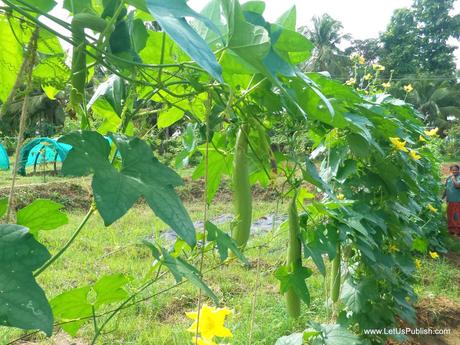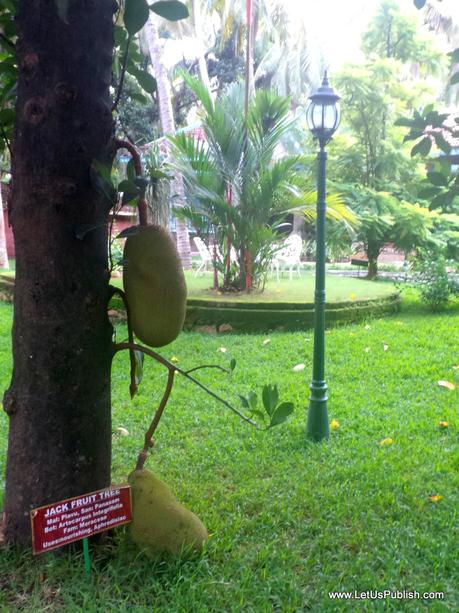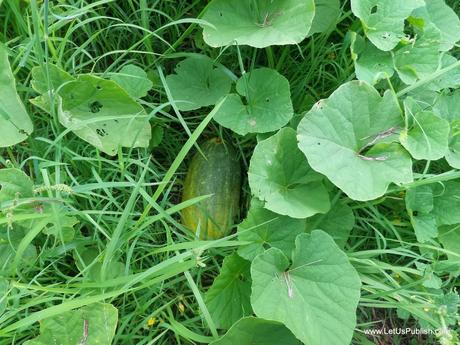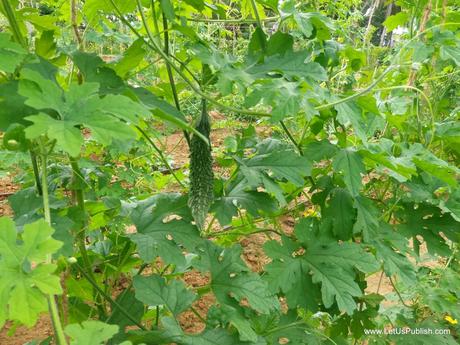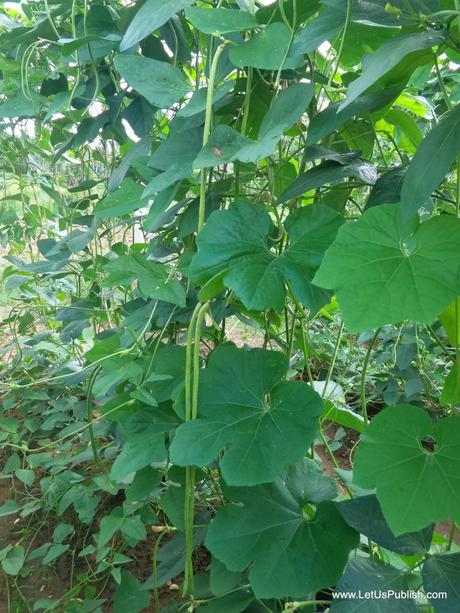 so this has to be a hectic day but morning cycling around the resort was super fun.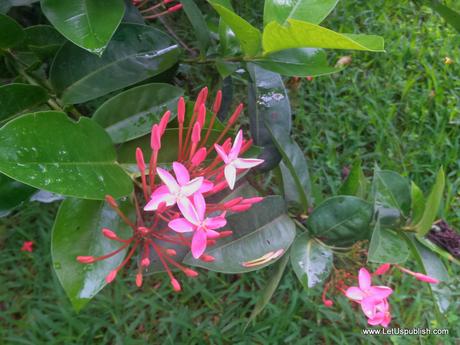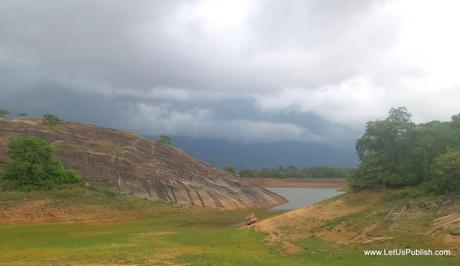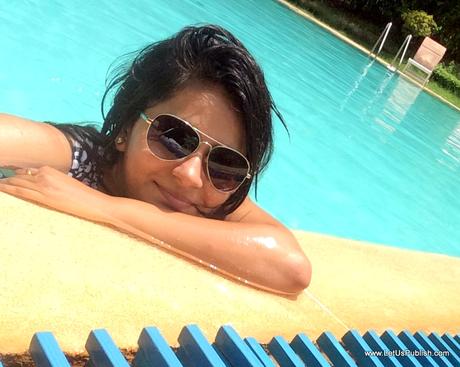 Day 4:
I had a flight back to Delhi,
After the cycling i planted one tree in their vegetable garden and the manager Mr. Pratap helped me early morning.
Also i shopped some Kairali products including bath soaps and Shampoo.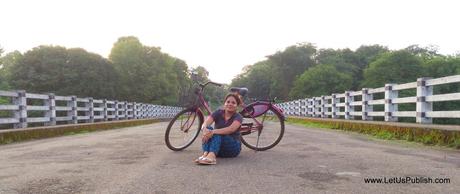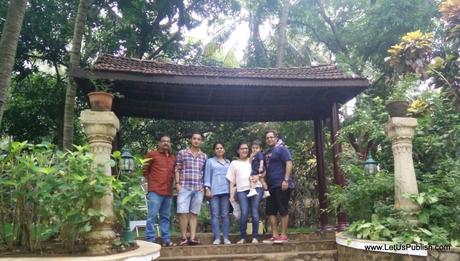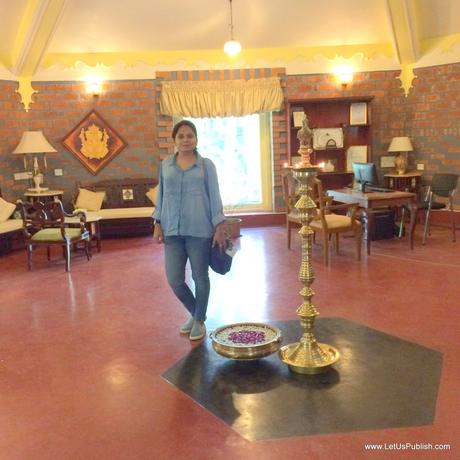 Some Highlights -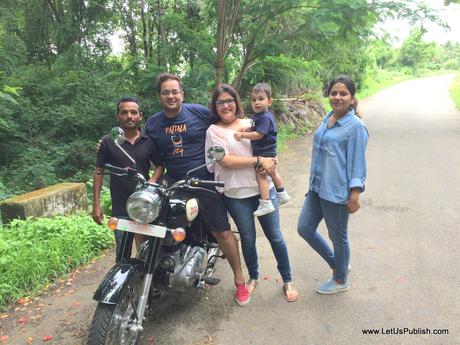 Have you explored Kairali's The Healing Village? Then share your experience in the comments below.
My Final Opinion: I would suggest everyone to try the destination spa resort Kairali which will take you to a whole new world and make you forget your active work life. You will get closer to yourself and feel replenished with your stay.
The working staff of Kairali is warm and friendly, and take complete care of their guests. All the Ayurvedic treatments are value for money and the body massages are a must-to-do thing in Kairali. I would definitely come back to this blissful place in the God's own country.
During my Kairali visit, i found not only the Kairali but Kerala people are very friendly and social.
Alcohol and smoking is not allowed in Kairali.
Do also attend the cooking classes given by their chef.
Do visit their vegetable garden and herbal garden, you will love that.
Do plant one tree when you come back from there.
Every villa in Kairali is built as per Vastu, so you might find every villa's shape and colors are very different from each other.
Name of Villas are according to Zodiac signs and Kairali staff assign room to guest as per their Zodiac.