As I mentioned here, this is an easy 100,000+ points but since some reward sponsors are getting wise to the hacks e.g. the gmail hack, I recommend you take a few precautions and play it safe by opening some new accounts (which I will detail below). It adds a little extra setup time to this hack but this should minimize the chance of being flagged, as I was, for flouting the T&C for earning 'too many miles'.
This is actually a combo hack which uses 1.) The previously mentioned TopGuest Foursquare  hack with the 2.) Foursquare spoof location hack and 3.) a tip from blog reader Jim to automate the process with a Foursquare add-on app called Auto4SQ which lets you auto check-in on Foursquare whenever / wherever. Once you set this automatic routine up, your miles and points will auto post i.e. you don't even need to check-in on Foursquare. THIS IS HUGE!
Before you start the hack you need to do some prep work
PREP STEPS:
A. Install Google Chrome as a browser as you will use a cool feature it has called "incognito mode" to prevent your pc remembering who you are – Important - since you will be switching between multiple accounts! 
B. Sign-up for AwardWallet if you haven't already to keep track of your existing and new reward accounts you may need to set up during the hack
C. Since the gmail hack may not work with this hack you will need to sign up for at least six new email accounts to get the full 100K points – gmail is my fav so I will assume this is what you will use below (feel free to use another). For now just sign up for one extra account as I'm sure you want to test the hack (if prompted for telephone # during the gmail sign-up just leave it blank) – Keep a note of the new email account id's & pw's.  To be safe, avoid very similar email addresses like [email protected] and [email protected]
D. Sign-up for a reward account (if you don't already have one) with the following travel partners. United, Best Western, Hilton, Priority Rewards, Virgin Elevate, Wyndham.  There are a few more options with Topguest but not worth it in my opinion.
Repeat this step for each friend/family member to multiply the bonus many times. For now just try one account.  Record the ff#'s with AwardWallet so you can track your bonus miles.
After the prep steps above - You need to follow yet another 10 easy set-up steps per rewards partner. You only need to do this once per mileage / hotel account and then the points will post everyday without you needing to do ANYTHING! (pretty cool eh! – Read On..)
IMPORTANT: All steps below occur in 1 session of the Chrome Browser using new tabs for each step.  To avoid cookie issues use a clean browser session e.g. Chrome Incognito mode. After completing all steps – close Chrome and start again.

1. Sign in to one of the new gmail accounts you set up above in the prep steps
2. Sign-up for a new foursquare account using your real name and a new gmail account
3. Confirm/Validate your new foursquare account in your gmail
4. Sign up for a new account with TopGuest for one of these partners using the new gmail a/c but use a bogus (made up) name to avoid being flagged for multiple sign-ups (they seem to check for duplicate names and gmail hack email addresses)
5. Validate your new Topguest account in gmail
6. Add one of the partner frequent flyer id's to Topguest by clicking 'Programs' then 'Add Member id' and here you add just one of your Frequent Flyer or Hotel id#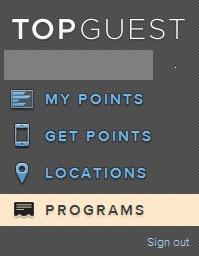 7. Click 'Get Points' in Topguest and then 'Points on Foursquare' and 'Connect with Foursquare' (links to the foursquare id you are already logged into above)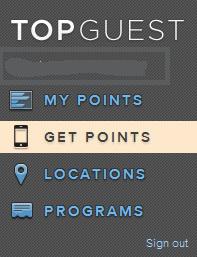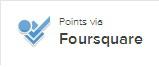 8. Open m.foursquare.com (mobile version) and fake your location to a partner location e.g. google the zip code of 'Best Western LAX Airport' and 
choose option '7. Change
 location' and enter that zip code - then choose option '4. Search venues' and choose the above location then option '2. Check-in'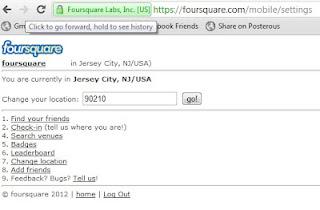 9. Open auto4sq.com and select 'login in using foursquare' using the account (above) - your latest check-in will now show up in auto4sq under the venue drop down
10. Schedule your daily check-ins - best to add a few to mix it up a little in terms of check-in times to avoid attention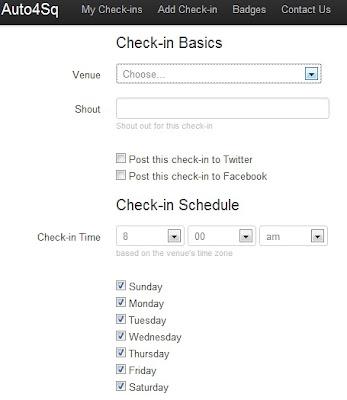 Once complete - Close your browser and repeat all the above steps adding a new Topguest,  email and foursquare account for each reward partner.  
Congrats! – you will now earn 275+ miles/points automatically on a daily basis without doing anything!  
275 x 365 days = 100,000+ points per year per person!
Note: Topguest seems to miss at least 1 or 2 foursquare logins per month for me – YMMV!
Check out the rest of my travel hacking tips here

 .

. 
Tags: .
Travel Hacking - Tip #12 – The Mother of all Hacks!
..
If you like what you've read, why not subscribe to updates click here