The first time I've ridden an airplane was when I was a kid ten years old. Fresh from my first time vacation to the hometown of my grandfather in Bohol, I remember it was a Tagbilaran-Manila flight on Philippine Airlines. It was the first of the many miles I've flown. Read more…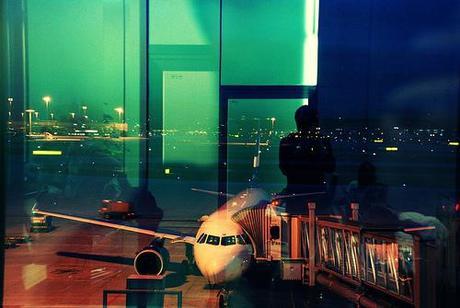 Photo credit: We Heart It
Even back in the early 2000's, flying was a "glamorous" activity here in the Philippines. It was only for those who can afford it or those who need it, say for business. Those who cannot afford to fly would have to be patient enough to travel by sea or land.
And so in 2004, I was excited to be flying back to Bohol through Philippine Airlines that I remember setting aside a new pair of shoes and clothes for the occasion. I enjoyed those times when I flew, but we could only afford to fly once in years.
Commercial aviation here in the Philippines took a spin when Cebu Pacific took on the skies as a budget carrier. It was goodbye juice and cupcakes and hello dirt cheap fares. Christmas of 2008 was monumental—Cebu Pacific had one of their first Piso Fare promotions. I was wild and book happy that I bought tickets to all those places I haven't been to and I've been raring to go to. Back then, a round trip ticket was just 56 PHP!
Thinking about it after the thousands and thousands of miles I've flown, here's a certain, perhaps unexplainable, ecstasy that runs through my system when I fly. I'm fascinated by the features, the beauty of an aircraft and actually riding on one. I'm overjoyed whenever I step foot and walk through a new airport. I've flown so much that I've mastered airport and airline procedure and regulations. Plus, I've slept in airports several times.
I've always believed that my penchant for riding airplanes made me actually travel more, and it is indubitably the reason why I have seen and experienced lot here in the Philippines and elsewhere. I see flying as an awe-inspiring experience, especially when I think about the fact that mere hours earlier I'm stuck in Manila's traffic then later I'm enjoying a different place with people speaking a different dialect. This superlative addiction for flying made me greatly consider a career as a flight attendant. I believe my dreams are up there.
And after all the miles, the numerous seat sales, the exhilaration, and a whole lot of guts, flying will always be a driving force for my wanderlust. It will always be one of the major reasons why I will continue to be lost around the Philippines and beyond.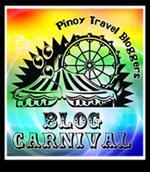 The Pinoy Travel Bloggers group holds a monthly Blog Carnival, wherein participating bloggers write about a singular theme. Mechanics and archives are found in Estan Cabigas' Langyaw page
here
. For the month of November, we write about the journey rather than the destination as hosted by Kara Santos of Travel Up.